Typography Posters: 20 Great Quotes To Inspire You
Are you part of the crowd that loves to share advice on posters? Designers are always looking for inspiration to spark their creative minds, and nothing gives us more strength, wisdom and guidance than advice from the greats.
Today I would like to bring to your attention 20 typography posters with all-inspiring quotes for your motivation. These quotes are framed in typography with beautiful illustrations and other design elements to help get the message across, and raise your spirits.
Recommended Reading: 20+ Inspirational Quotes As Wallpapers [Wallpaper Wednesday]
Tip: Come back and look though them again when you are down on your luck, or just need a boost in your mood or confidence.
Steve Jobs Design Quote Poster by PosterVine. Design is not just what it looks like and feels like. Design is how it works – Steve Jobs.
Your Future by Kerrie Virtuousone. Your future is created by what you do today, not tomorrow – Robert Kiyosaki.
Discipline Quote Poster by SaraChristensen. Anyone who has ever made anything of importance was disciplined – Andrew Hendrixson
Typography Quote by Sam Stratton. Every artist was once an amateur – Ralph Waldo Emerson.
Life in Your Years by Brandon Ehrlich. And in the end, it's not the years in your life that count. It's the life in your years – Abraham Lincoln.
Stop Sketching. Start Building. by Startup Vitamins. Stop sketching, start building – Dennis Crowley.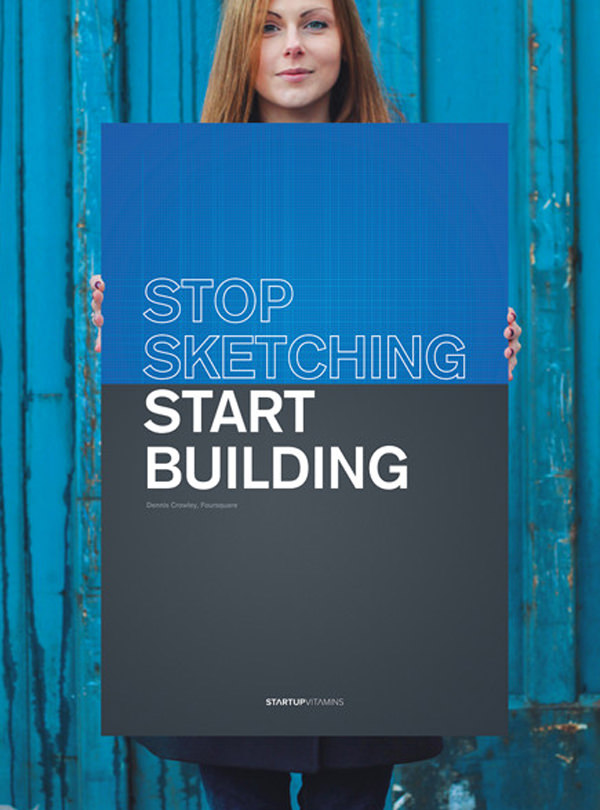 Design. by Joseph Wharton. Design is what you do when you don't yet know what you are doing – G. Stiny.
Kiss From a Rose. by Jeroen van Eerden. An essential aspect of creativity is not being afraid to fail – Edwin Land.
Ben Howard – Keep Your Head Up by IMattthew. Keep your head up, keep your heart strong – Ben Howard.
What Is Simplicity? by Pawel Kadysz. Simplicity is the ultimate sophistication – Leonardo da Vinci.
The Gift v2 by Joseph Wharton. The artist is nothing without the gift but the gift is nothing without work – Emile Zola.
Things in Life by brian hurst. The best things in life aren't things – Art Buchwald.
The Greatest Pleasure… by IrvingGFM. The greatest pleasure in life is doing what people say you cannot do – Walter Bagehot.
Last Time by fabio perez. When was the last time you did something for the first time? – Unknown.
It Is During … by Waterboy1992. It is during our darkest moments that we must focus to see the light – Aristotle Onassis.
The White Paper by GE-7. The white paper is an open ticket to travel around the world – Nezar Qabbani.
Happy Tuesday by Jeff Caceres. Don't let a bad day make you feel like you have a bad life – Karen Salmansohn.
Free Verse 18 – Napoleon Hill by Salve-S. If you cannot do great things, do small things in a great way – Napoleon Hill.
A Person Who Never Made A Mistake by Adrian R. Eriksen. A person who never made a mistake never tried anything new – Albert Einstein.
Free Verse 11 – Johnny Depp by Salve-S. Laugh as much as you breathe and love as long as you live – Johnny Depp