10 Great Gifts to Share With All Family Members
Gifts are a great way to show someone your love or respect. Either you give or receive gifts, they bring people together. But there are certain gifts that can bring you even closer to your loved ones – some cool things that you can share with your family and friends.
This post presents a collection of interesting gifts that you can share with your family and friends. These include famous video streaming options to video game consoles. Let us check out the list.
Read Also: 40 Gifts You Can Get Under $5
Google Home is an always-on, hands-free, and phone-free device powered by the Google Assistant. If I skip the technical details, it is an artificially-intelligent yet bodiless robot designed and powered by Google. What interests me is, you and your family members can talk to it, ask it questions, and do more.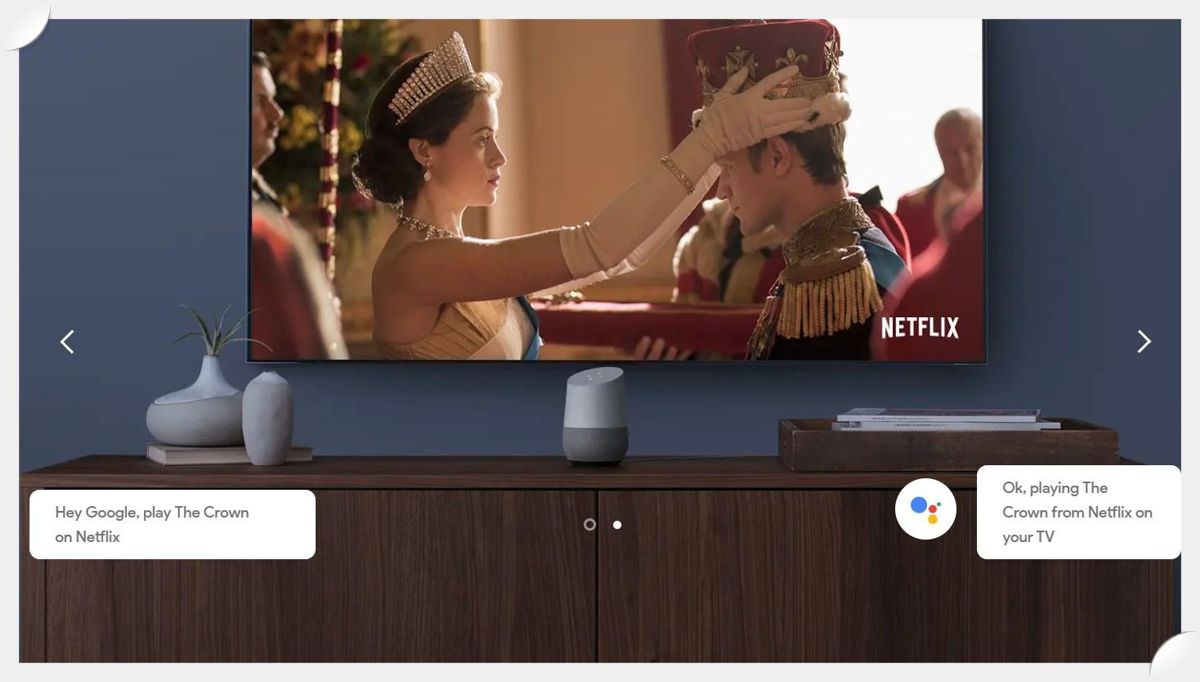 Google Home is one of the most useful gifts for any family. The kids can ask questions and explore the world of knowledge while the adults can listen to news or music, play movies and videos, etc. Also, it can connect to Chromecast, allowing you to stream content by saying "play 'The Crown' on Netflix".
Moreover, Google Home can connect to maximum six accounts for providing a customized experience to you and your family. That means you and others can get personalized help including but not limited to work meetings and schedules, reminders, traffic details, and more by speaking to the Home directly.
Pricing
Google Home – $129
Google Home Mini – $29
Google Home Hub – $149
Google Home Max (with dual, powerful woofers) – $399
Amazon Echo is another set of smart speakers powered by Amazon Alexa — an artificially-intelligent, cloud-based service from Amazon. It is also an always-on, always-learning device which listens to your commands, talks to you, and personalizes your experience per your conversations.
You and your family members can ask about news, weather, travel routes, and more. You can buy products, enquire about your calendar, set alarms and timers, and play music as well, thanks to its superb speaker. That is not all, your kids can ask questions and inquire about the whole world, as with Google Home.
Amazon Alexa is simpler than Google Home, but what sets it apart is: it is more reliable at providing answers. I like the design of both the smart speakers — their design is minimalistic, which makes them fit with any color and effects.
Pricing
Amazon Echo – $99.99
Amazone Echo Dot – $49.99
Amazon Echo Plus – $164.98
Amazon Echo Spot – $129.99
Amazon Echo Show – $229.99
Google One is the modern, premium, and yet shareable edition of Google Drive. When I first saw the "1" written at the top of its landing page, I felt it telling me "one for all". And it is exactly true — Google One is the one storage service which you require to fulfill the cloud storage requirements of your whole family.
While Google Drive offers just 15GB, Google One's plans start from 100GB and go till 30TB (incredibly!). What I found interesting is, you can add up to five family members to your plan, allowing them to share the plan's storage space across multiple products such as Google Drive and Google Photos.
Moreover, Google One has some additional perks. You can reach out to experts in case you face a problem with the products or services of Google. Also, you get extra benefits like hotel offers and credits for Google Play.
Pricing
$1.99/month for 100GB plan
$2.99/month for 200GB plan, or
$9.99/month for 2TB plan
Apple iCloud provides a similar offering to the Google One, which offers multiple plans with sharing capabilities. You can share the cloud storage with five other persons, thanks to the feature known as "Family Sharing". However, Apple iCloud offers just two plans in comparison to the six plans of Google One.
While Google Drive offers 15GB of free storage, iCloud gives just 5GB, making it almost a necessity for anyone to subscribe for its additional storage plans. But, what I did not like about it is that it does not allow sharing facility in its lowest plan of 50GB and allows sharing the storage only in the other two — 200GB and 2TB.
Also, it does not offer any more perks, unlike Google One. That being said, it is still a good choice in case your family uses Apple devices. They can store files in the iCloud without worrying about the space running out.
Pricing
$2.99/month for 200GB plan
$9.99/month for 2TB plan (Same as Google One)
Chromecast, by Google, is one of the most interesting innovations of this decade. It lets you stream your computer's or phone's content to your television, allowing you to play a game or watch a video on the big screen. You can say that it converts any television to Android TV if you have an android phone.
For example, I mostly work on my laptop connected to a 21-inch monitor, which is perfect for creating apps or writing posts. But, when it comes to watching my favorite movies and shows, I prefer casting them to my 55-inch television. Also, I recently started casting games on the TV and it feels simply superb!
There is an additional benefit of casting a content on the big screen: you can watch the content along with your family, which is infeasible on a small screen — especially on mobiles. That being said, it is one of the perfect gifts.
Pricing
Google Chromecast – $35
Chromecast Ultra (with 4K and HDR support) – $69
Netflix is the video streaming giant that actively produce original movies and web series under its banner named "Netflix Originals". I — being a fan of the supernatural genre — enjoyed watching "The Chilling Adventures of Sabrina" last month, which — I find — is compelling enough to subscribe to its plan.
However, if you think it is not enough for you to subscribe to its premium plans, it is the go-to service for streaming videos, thanks to its catalog of more than five thousand movies and shows. Now, what can be a better gift for your family than the best video-streaming subscription for the holiday season?
Interestingly, a few of its plans allow downloading videos for offline viewing and sharing of the subscription with others as well. You can use its standard plan on two devices and its premium plan on four devices at the same time.
Pricing
Standard plan (with HD videos) – $10.99/month
Premium plan (with 4K video support) – $13.99/month
YouTube Red — now known as YouTube Premium — packs in special goodies for its users. It helps elevate your experience on YouTube and its apps including YouTube Kids and YouTube Music. What is most exciting about YT Premium? It allows downloading videos for viewing them later or without internet.
You may ask: YouTube allows downloading videos, so what is special on YouTube Premium. I am glad you asked; YouTube does not allow downloading all videos, but the latter allows it. Moreover, its family plan is a bargain — one can add up to six members, and it costs less than double the cost of the regular plan.
Of course, that is not all, it provides ad-free experience on YouTube. Moreover, YT Premium avails YT Music Premium as well, so you can listen to music while exercising or while using other apps on your smartphone. Last but not least of the perks, you also get to enjoy movies and shows of "YouTube Original".
Pricing
YouTube Premium's family plan will cost you $17.99/month.
Spotify is for listening to music as YouTube is for watching videos. It is an online music streaming service, which is available almost all around the world (70+ countries, to be precise). What interests me is, it avails millions of songs in various genres and languages to satisfy the musicophile in you.
However, do you know what is better than Spotify itself? Spotify Premium. It provides some extra perks with the music streaming service. You can download songs, listen to them without ads, and enjoy high-quality music with skips.
Moreover, if your whole family loves music, there is a family plan of Spotify Premium to serve everyone's earbuds. This plan allows individual accounts for everyone — you and five more persons in your household. Sounds pretty?
Pricing
Spotify Premium for Family will cost you $14.99/month.
9. Sinemia Premium
If you or your family members are cinephiles or videophiles — who like to watch movies in the theatres — you will enjoy a subscription of Sinemia Premium. Sinemia is a subscription-based movie ticket service, which allows you to get movie tickets for the latest movies every month at a discounted price.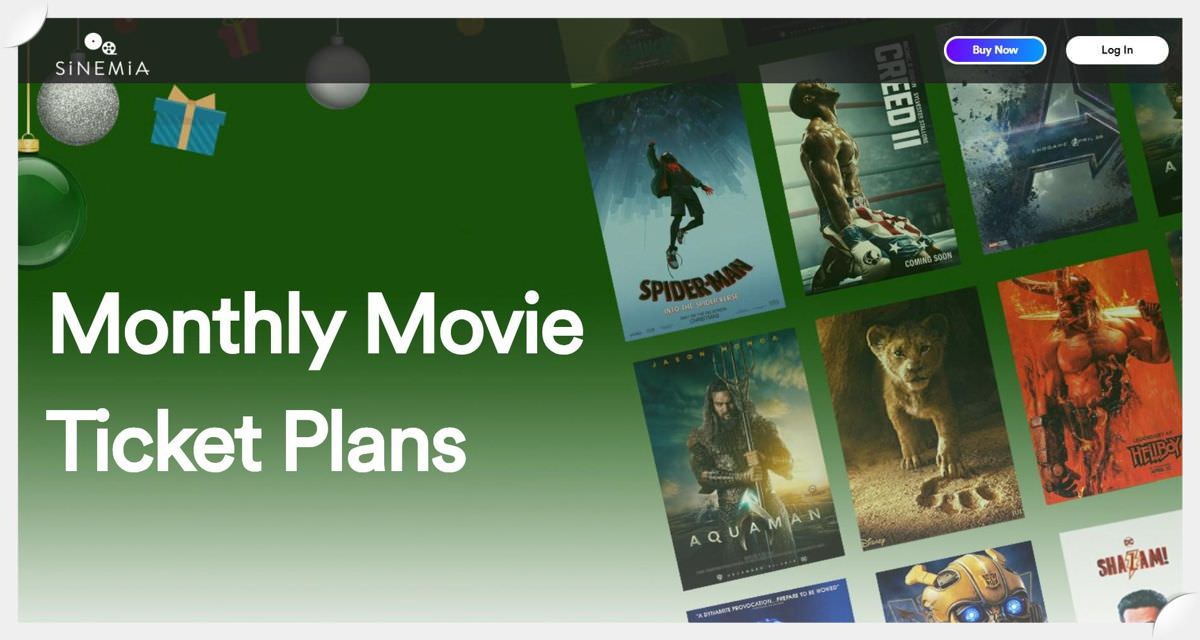 What I liked the most is, Sinemia is competitive in features to MoviePass, but its plans are more affordable — especially its family plans. You can receive 2D or 3D tickets for any movie at any theater. Also, you can avail IMAX-4DX, reserved seating, and private screening features depending on your chosen plan.
That means you can enjoy your favorite latest or upcoming movies with your friends or family members at inexpensive pricing during the holidays. That is the reason any of its plans is an ideal gift for your family during this season.
Pricing
Classic plan (1 movie-day for two persons) – $30.99/month
Elite plan (3 movie-days for two persons) – $54.99/month
Its plans differ per the number of persons (maximum six) and the plan type with varied features (like 3D and IMAX-4DX in its Elite plan).
Nintendo Switch is one of the "dream come true" consoles for gamers. What makes it utterly special is, it is a convertible game console that transforms between a home and a portable console based on your gaming mood (or shall I say need?). It is an amazing, viable product for gamers on the go.
Nintendo Switch Online is its online subscription service that allows you to play multiplayer online games and save your games in the cloud. You also get to enjoy classic retro games — in multiplayer online mode — of NES. Moreover, it avails a mobile app for enhancing experience and voice chatting in games.
What I feel interesting about is its affordability: Nintendo Switch Online's family plan allows connecting eight accounts for almost one-tenth of the price.
Pricing
Nintendo Switch Online will cost you $34.99/year.
Summary
This is all about the gifts you can buy for and share with your family members and friends. I hope you enjoyed this list of gifts for having fun in the holidays. I picked these products and services while keeping the holidays in mind.