20 Free PDF Tools to Annotate PDF Documents
Annotate PDFs like a pro with our list of 20 free tools, compatible with Windows, Mac, and mobile devices.
If you frequently interact with PDFs, you understand the significance of having a robust set of annotation tools. Whether you're a student annotating textbooks, a professional reviewing contracts, or an avid reader who enjoys making notes on ebooks, the right PDF annotation tools are crucial. In this blog post, we present a curated list of 20 free PDF tools designed to make your annotation process smooth and efficient, regardless of your specific needs.
We've included a diverse range of tools that allow you to comment, highlight text, draw shapes, and even electronically sign your documents. These tools are compatible with multiple platforms, including Windows, Mac, and mobile devices. So, irrespective of the device you're using, you're likely to find a suitable tool here. Whether you need a comprehensive PDF editor or a simple annotation tool, we've got something for everyone. Let's delve into the best free PDF annotation tools available today.
SwifDoo is a simple and easy-to-use tool that can be your go-to solution for working with PDF documents. With just a few clicks, you can edit, convert, secure with a password, view, shrink, combine, or even electronically sign a PDF file.
Download SwifDoo PDF for:
Sejda provides a comprehensive set of basic PDF editing and annotation features. These include options for text highlighting, strikethroughs, adding comments, and free-hand drawings. The tool also allows you to customize the style of your annotations.
Download Sejda for:
PDFsam Basic offers a straightforward PDF editing experience, complete with annotation tools like text highlighting and underlining.
Download PDFsam Basic for: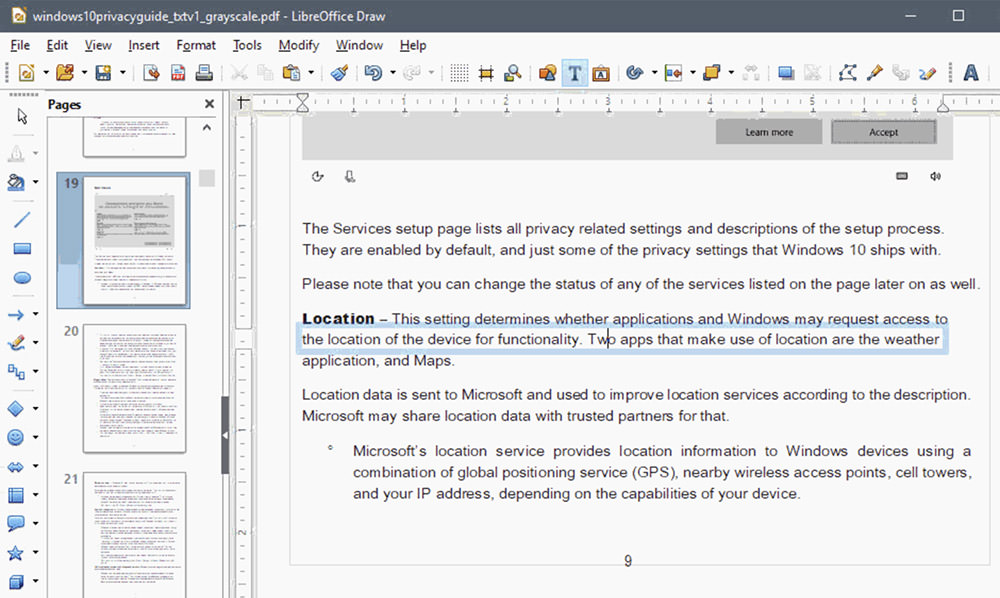 LibreOffice Draw serves as a free vector graphics editor, complete with PDF annotation capabilities.
Download LibreOffice Draw for:
Xodo PDF Reader & Editor is a free tool that serves both as a PDF viewer and editor, featuring annotation tools like highlighting, underlining, and commenting.
Download Xodo PDF Reader & Editor for:
Skim is a macOS-exclusive free PDF reader that comes with annotation features like highlighting.
Download Skim for:
Okular is a free PDF viewer that offers annotation features like highlighting, underlining, and note-taking.
Download Okular for:
Adobe Reader is the official mobile app for iPhone and iPad users. It offers a range of features including form filling, electronic signatures, and various annotation tools like highlighting, strikethrough, underlining, freehand drawing, sticky notes, and text addition.
Download Adobe Reader for:
PDF-Notes free for iPad is a free version of the premium app, pdf-notes. It offers a variety of annotation tools like pens, highlighters, and text notes, along with AirPrint support. The app also features smooth finger writing and a palm rest to prevent accidental marks.
Download PDF-Notes free for iPad for:
UPAD Lite is more than just a note-taking app; it also includes PDF annotation features. You can handwrite notes, highlight text, add sticky notes, and even include reference images. The app uses smooth retina ink for high-quality handwriting and allows exporting documents as PDF or PNG files.
Download UPAD Lite for:
Mendeley is a companion to its desktop version for Windows. It serves as a digital library where you can read, annotate, and organize various file types, including PDFs. The app offers features like citation generation, sticky notes, highlighting, and team collaboration.
Download Mendeley for:
PDF Max is a free iOS app that is excellent for annotating, form-filling, and note-taking. It supports Adobe's Rich Text Format Typewriters and offers various annotation tools like highlighting, underlining, and commenting. The app also supports threaded conversations, making it ideal for collaboration.
Download PDF Max for:
PDFescape is a versatile tool for editing, annotating, and creating PDF forms. It also allows you to fill out forms, secure your files with passwords, and share them. The tool offers various annotation features like text comments, shapes, images, sticky notes, and highlights.
Download PDFescape for:
Foxit is a robust PDF reader and editor that enables sharing, collaboration, and feedback through text markups, comments, highlights, and drawings. It also features an annotation management tool that allows you to view, import, export, and share comments via email.
Download Foxit for:
Nitro is a professional PDF manager offering a range of text markup tools for highlighting, underlining, replacing, and crossing out text. You can also add comments, edit annotation details, and customize the visual elements of your markup.
Download Nitro PDF Reader for:
PDF-XChange Editor is an advanced PDF reader and editor offering a variety of free features, including 3D comments and linear measurements. You can also add audio files, file attachments, cloud annotations, and various distance and measurement annotations.
Download PDF-XChange Editor for:
Preview (Mac)
Preview is the built-in app for Mac users that allows basic PDF annotation. You can add highlights, text in various colors and fonts, and hand-draw on the document as needed.
Master PDF Editor is a comprehensive PDF editing tool that also offers robust annotation features. You can add sticky notes, comments, shapes, and drawings to your documents. The tool even allows you to create custom stamps for use in your PDF reviews.
Download Master PDF Editor for:
MuPDF is a lightweight PDF viewer that offers a range of features for PDF editing, compression, and annotation. The tool provides a dedicated annotation toolbar for basic annotations like adding comments, graphics, highlights, and drawings.
Download MuPDF for: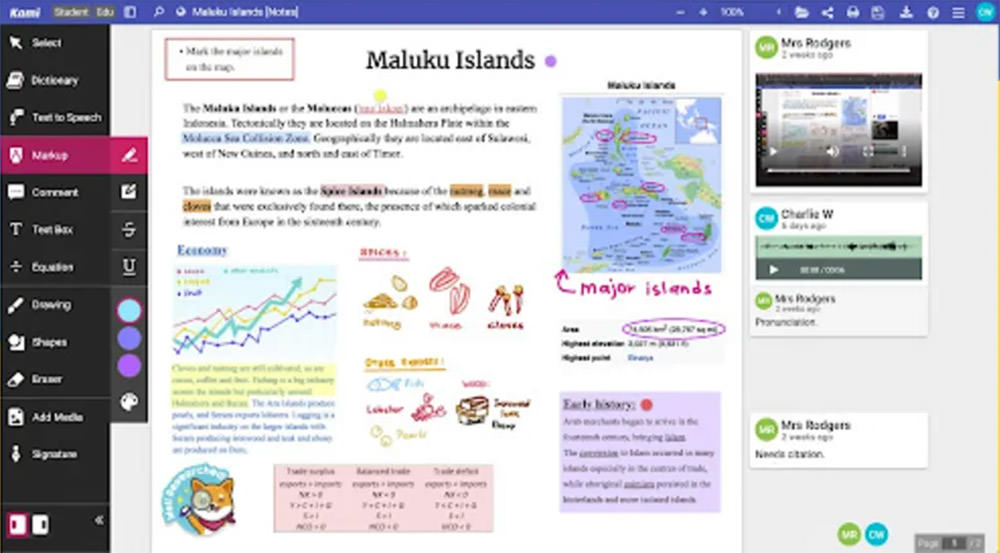 Kami provides a wide array of PDF annotation features, allowing users to draw in various colors, add mathematical formulas, and highlight text freely. One unique feature is the ability to add video and audio comments to your documents. Additionally, you can save all annotations in a feedback bank for future use.