20 Free PDF Tools to Annotate PDF Documents
If you work with PDF documents, you know how important it is to have a good set of tools at your disposal to help you annotate them efficiently. Whether you're a student marking up textbooks, a professional reviewing contracts, or just someone who likes to add notes to their favorite ebooks, having access to the right PDF annotation tools can make all the difference. In this blog post, we've compiled a list of 20 free PDF tools that can help you annotate your PDF documents quickly and easily, no matter what your needs are.
Our list includes a variety of tools that can help you add comments, highlight text, draw shapes, and even sign your documents electronically. We've also included tools that work on a variety of platforms, including Windows, Mac, and mobile devices. So no matter what kind of device you're using, you should be able to find a tool on this list that works for you. Whether you're looking for a powerful PDF editor or just a simple tool to add a few notes to your documents, we've got you covered. So let's dive in and explore the best free PDF annotation tools available today.
7 Free Web Annotation and Markup Tools You Should Know
7 Free Web Annotation and Markup Tools You Should Know
If you work with PDF documents, you know how important it is to have a good set of tools at your disposal to help you annotate them efficiently. Whether Read more
UPDF is a reliable PDF annotator and editor that works across Windows, Mac, iOS, and Android. It provides extensive annotation tools for PDF files, including sticky notes, text boxes, highlights, underlines, pencils, stamps, stickers, signatures, and more.
Along with the annotation feature offered by UPDF, you can also easily edit, convert, compress, protect, and share your PDF documents. The extensiveness of the tool goes beyond that, as the service also provides complete OCR functionality. This makes UPDF a great option to work with, as its ability to edit watermarks, headers, footers, and backgrounds make it a perfect tool for the simplest of tasks.
Download UPDF for:
Soda offers all the basic PDF editing and annotation features. These include text highlighting, strikethrough, adding comments, and free-hand drawings. You can customise the style of annotation elements as well.
Download Sejda for:
PDFsam Basic is a free PDF editor that includes annotation tools such as highlighting and underlining.
Download PDFsam Basic for: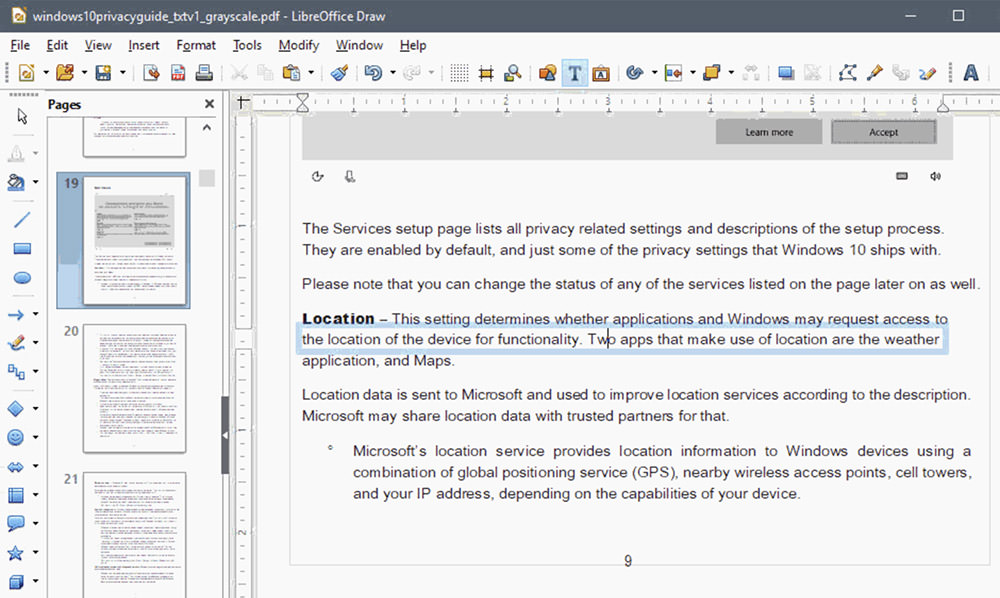 LibreOffice Draw is a free vector graphics editor that includes annotation tools for PDF documents.
Download LibreOffice Draw for:
This is a free PDF viewer and editor that includes annotation tools such as highlighting, underlining, and commenting.
Download Xodo PDF Reader & Editor for:
Skim is a free PDF reader for macOS that allows you to highlight and annotate PDF documents.
Download Xodo PDF Reader & Editor for:
Okular is a free PDF viewer that allows you to highlight, underline, and add notes to PDF documents.
Download Okular for:
This is the official Adobe Reader mobile application that works for the iPhone and iPad. It can also be used to fill out forms and electronically sign documents. With it, you can: highlight, strikethrough, underline, draw (freehand), comment (sticky notes) and add text using the typewriter tool.
Download Adobe Reader for:
This is the free version of the premium app pdf-notes; it's available for the iPad only. Along with support for AirPrint, you can annotate your PDF files using a variety of pens, highlighters and text notes. It includes smooth finger writing and a palm rest so that there are no accidental marks on your documents.
Download PDF-Notes free for iPad for:
UPAD Lite is an advanced note-taking application with annotation features. You can handwrite notes, highlight text, and add sticky notes and reference images. UPAD uses smooth retina ink, which results in beautiful, detailed handwriting. You can export any type of document as a PDF or PNG file by email or to cloud services like Dropbox, Evernote and Google Drive.
Download UPAD Lite for:
Mendeley is a companion app to the desktop tool for Windows. You'll get your own digital library so that you can read, annotate and organize all types of files including PDF. Mendeley includes many features such as citation and bibliography generation, sticky notes and highlighting, importing and organizing PDF files, collaboration with a team, and much more.
Download Mendeley for:
The free version of PDF Max is great for annotating, filling in forms and taking notes. At this time, it's the only iOS PDF application that supports Adobe's Rich Text Format Typewriters (aka FreeText). You can annotate by highlighting, underlining, crossing out and using "squiggly tools." It also supports addition of comments and threaded conversations, great for collaboration.
Download PDF Max for:
PDFescape is not only great for editing and annotating PDF documents, but you can also create new PDF forms, fill out PDF forms, password protect your files and share documents. With PDFescape, you can add text comments, shapes, images, sticky notes, and highlights to documents. Check out many other advanced features PDFescape has.
Download PDFescape for:
Foxit claims to be a powerful PDF reader and editor tool. It allows you to share and collaborate on your PDF documents and provide feedback by adding text markups, comments, highlights, and drawings.
Moreover, with the help of annotation management feature, you can view a summary of all annotations in a document as well as import, export, or share your comments as FDF file through email.
Download Foxit for:
Nitro is a professional-grade PDF manager with some of the most interesting features. Apart from other features, it has many text markup tools that let you highlight, underline, replace, or cross-out on the PDF document.
You can select individual text or text block to markup. Plus, you can easily add comments, edit the author and subject detail of the annotation, and customise the appearance of the visual elements of markup.
Download Nitro PDF Reader for:
PDF-XChange is an advanced PDF reader and editor with many of the features available for free. The tool offers some cool annotation features including adding or editing 3D comments and linear measurements to documents.
You can even add audio file annotations, file attachment annotations, clue annotations (through cloud access), and distance and measurement annotations to any PDF document.
Download PDF-XChange Editor for:
Preview (Mac)
Preview is Mac's built-in app for previewing images, but you can do some basic annotation on a PDF document with it as well. Through the markup toolbar, you can add highlights, text (in different colours and fonts), and hand-draw on the document wherever required.
With a whole bunch of PDF editing features, Master PDF Editor offers powerful annotation tools as well. You can add sticky notes, comments, shapes, and drawings on your document. Interestingly, you can even create custom stamps and use them on any PDF document that you're reviewing.
Download Master PDF Editor for:
A lightweight PDF viewer, MuPDF offers an array of features for PDF editing, compressing, and annotation. A whole annotation toolbar is available on the tool to perform all basic annotations like adding comments, graphic, highlighting, and drawing upon text.
Download MuPDF for: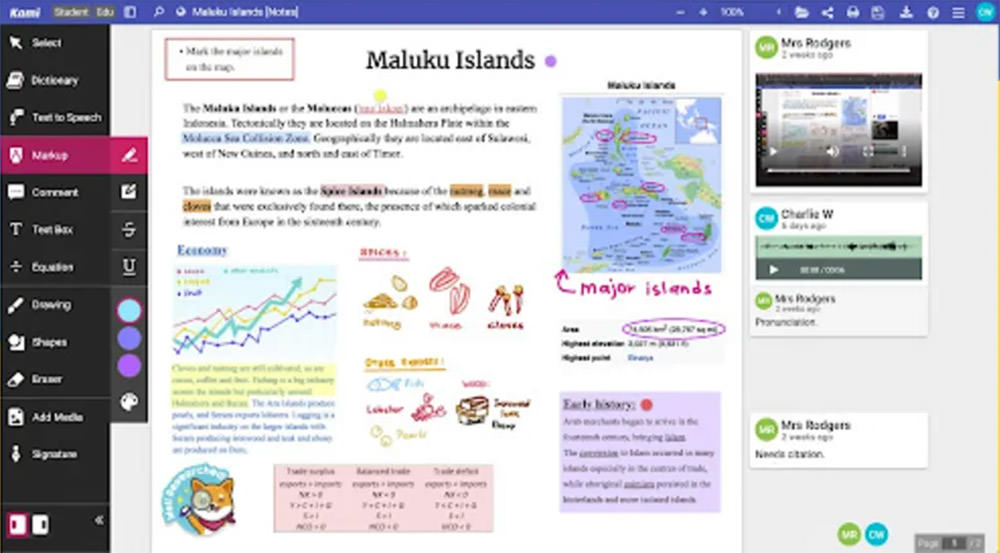 Kami offers a whole gamut of PDF annotation features. Users can draw on with different colours, add a mathematical formula, box highlight, or highlight free hand.
An interesting feature of the tool is that it allows you to add video and audio comments to the document you're reviewing. Plus, you can save all the feedback in the annotation bank for future reference.