45 Creative Resumes to Seize Attention, Vol. 1
#32
8 pages booklet type CV.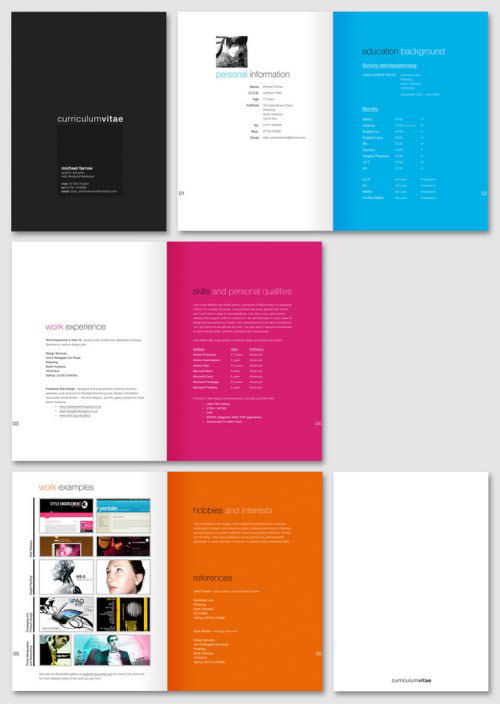 A timelie resume and work history by Robert Berg.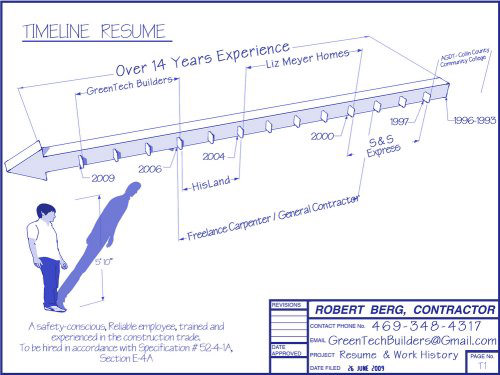 A non-traditional resume.
Resume in urban-art version and done with adobe photoshop CS3.
CV interpreted into a A2 poster. A poster designed to be printed A2 size, put in a A4 envelope and mailed to prospective employers.
A resume that more cuter and eye-catching than type-on-paper-crap.
A typographic resume by Christa.
#45