45 Creative Resumes to Seize Attention, Vol. 1
A relatively clean teaser of a graphic designer's resume, black and white version. Made to match a vinyl record-themed portfolio design.
#13
A different perspective on the typical time-line theme resume. This is just concept art, as there are almost no real metrics represented except for time.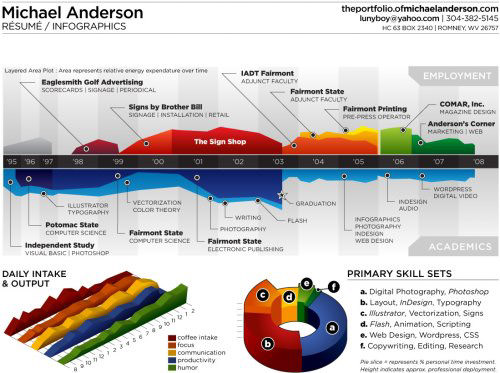 A copy of author's resume included in each issue of DESGINERD toward the end where the novelty ads would normally be.
#16
An eye catching resume illustrating author's education and work-place experience since high school.
A resume that designed for a typographic class.
Resume on a paper cup, tissue paper and a piece of receipt.
A newly designed resume for my business practices class.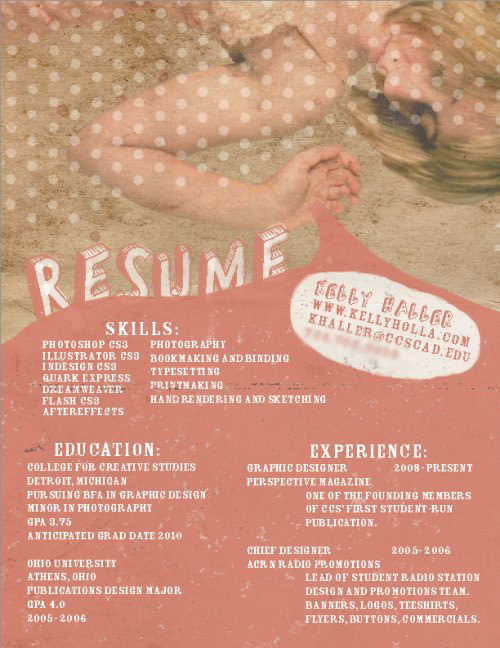 A resume that designed for someone who was applying to be a waiter at a restaurant.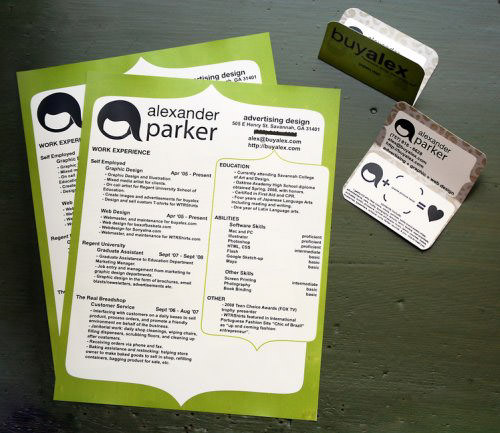 Fold the resume to become a 3-D box.
A resume/self-promo box and big enough to print out and fold up.
#28
Resume T-shirt by BlackBirdTees.
This is an appendage to a traditional resume, to be included as a forward page in portfolio.
#30