10 Time-Saving Tips For The Busy Blogger
Discover time-saving tips for bloggers to boost productivity and efficiency. Improve your blog management skills with these simple yet effective strategies.
Whether you blog for personal or business reasons, creating quality content can really eat up a lot of your time as it requires significant time and effort to research and write. This is especially true if you want to make a dent in the online world.
There is a defined process to creating a successful blog even after writing and publishing your articles. You must take time to promote your content and be prompt in responding to comments from your readers.
After that, the whole process starts over again and it's time to write your next post. Sometimes we wish we can just wave a magic wand and new content magically appears, but unfortunately, that's not how it works.
Unless you can afford to hire your own writers similar to large publishing companies, you'll have to do it all yourself. Consistency is key if you want to be successful and earn a living from blogging. Don't worry though. Here are some time-saving tips that can help you write with more efficiency and be more productive.
1. Have A Specific Place To Store Your Ideas
One of the biggest challenges most writers encounter is thinking of ideas and topics to write about. Writer's block is common to most bloggers. Ideas often come to us at unexpected times and in unusual ways like while taking a walk, playing video games or even chatting with friends.
Having a place to store your ideas is important.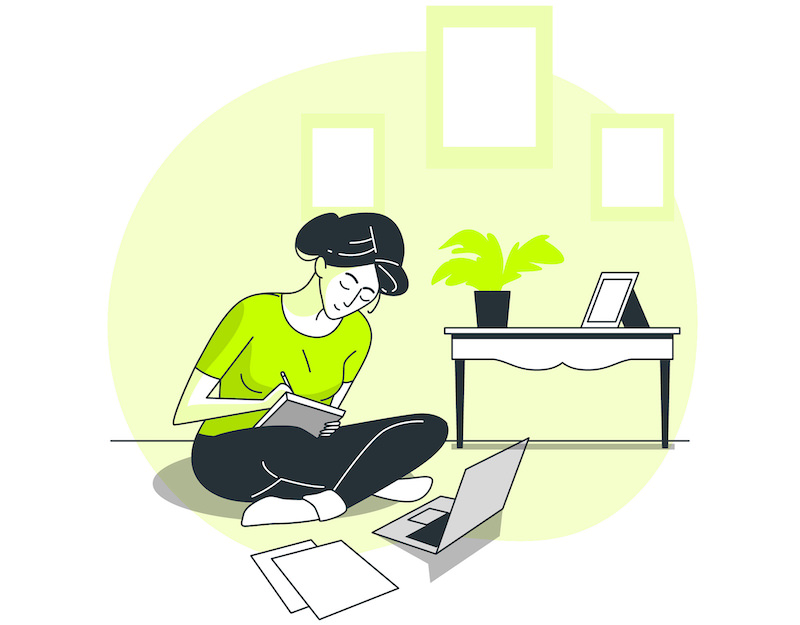 Either have a little notebook handy or use a notes app on your phone to capture your ideas. Write down any ideas that come to mind. Don't be concerned about the relevance or quality, just get your raw ideas written down. Later on you can go back and review and edit your ideas and finalize your next blog topics.
2. Create A Content Plan
Aside from writing down ideas, take time to create a content plan. Your content plan should be in the form of a calendar. It is where you will track the types of posts you will create and when you will publish each one.
You should also note your promotional strategy in your content plan for each post you publish.
By updating your plan on a regular basis, it will help you be more productive and be more consistent in creating and publishing your content.
3. Create An Outline For Each New Post
Once you have figured out the title and have written the introduction for your article, the next step is to create an outline. This is especially helpful for articles that are in a list format.
Creating an outline will help you shape the flow of your content, making writing your post easier to complete.
After creating your outline, tackle the most difficult part of your article first. I find this method works well to keep my writing process on track.
4. Schedule Time To Write
Have you ever sat in front of your computer and just stared at an empty screen? Don't worry. You are not alone. The best way to tackle this problem is to schedule time for yourself to write. Pick times when you feel most creative and alert.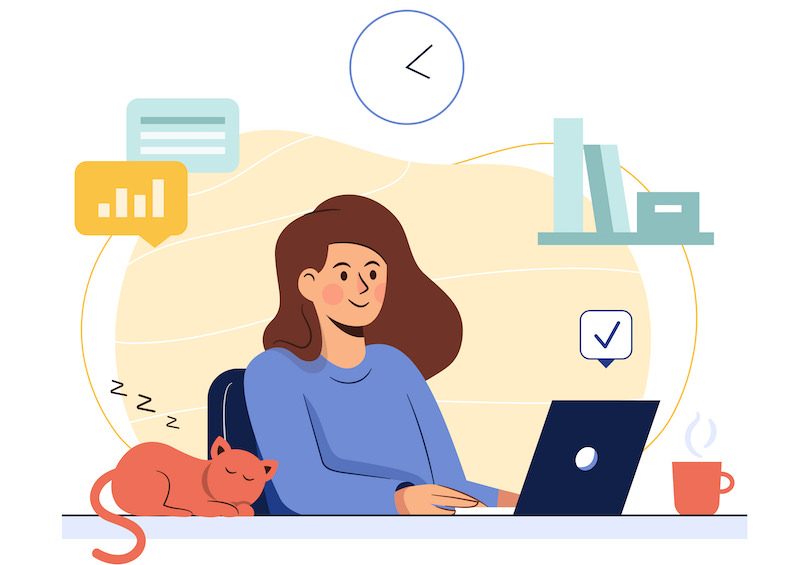 Choose a time when you're likely to experience the least distractions. Some people write better in the morning, while others write better at night. Make sure you stick to your schedule and make it a habit.
5. Remove Distractions
When you have set up your writing schedule, the next thing you need to do is eliminate all distractions. Turn off the television, close your email client and log off your social networks. By removing distractions you can better focus and be more in the creative zone.
Writing requires a lot of concentration. You want your words to flow naturally. Don't let those seemingly little distractions derail you from creating great content.
6. Use A Timer Or Set A Deadline
Another effective trick is to set a deadline for yourself. Let's say it takes you two hours to write and edit a blog post. Set yourself a deadline and stick to it. The time you allow yourself will depend on the kind of article you're writing and your overall writing skills. The key here is discipline.
I know some friends who even use a timer. This tool is a great way to get you hustling and more focused on the writing task at hand.
7. Once Done Writing, Take Time To Edit
Have you tried writing your article and editing it at the same time? It doesn't work very well. I know this is hard for some writers to understand, but it is something that is important if you want to create well-written content. The main reason for this approach is to give yourself the opportunity to truly focus on just writing and to let your thoughts flow.
Constantly stopping to edit will just distract you and derail your train of thought. Don't stop to check grammar or spelling until you are done writing your first draft.
8. Fact Check, Create Your Tags, and Add Photos
After editing your work for grammatical and spelling errors, the next step is to do your fact-checking and add meta tags. At this point, you can also add images that will complement your article.
By doing these activities in batches, you save time and can concentrate on actually writing your post. Establishing a defined, repeatable workflow is key for maximum productivity.
9. Back-Up Your Site
Imagine you wake up one morning and your blog is gone. All your work has disappeared. One key step that most bloggers tend to miss is backing up their website or blog. Do not wait for your site to get hacked or infected with malware before implementing a backup strategy.
If you are unsure of how to go about backing up your blog, hire a professional to do it for you. Being prepared will save you significant money, time, and aggravation in the event that something bad happens.
10. Use Analytics To Avoid Guess Work
Aside from using the comments and social-sharing statistics to help judge how well your content is resonating, you may want to look at implementing more formal analytics.
If you struggle with analysis (finding which topics your readers like and share the most), the best thing to do is implement Google Analytics on your site to eliminate the guesswork.
Google Analytics will give you a good idea of the kind of articles that resonate most with your audience. Your site's analytics will show you who visits and on which pages they spend the most time.
Knowing how your readers interact with your content will help you better gauge your audience's behavior and preferences. If you are new to blogging, it is a must to set up your Google Analytics at the start and not lose out on valuable analytical information.
Final Thoughts
As a blogger there are so many things you can do to shave time off your blogging workflow and to-do list. By saving time on your writing process, you can allot more time promoting your articles, replying to comments, and building relationships with other bloggers.
What time-saving activities have you implemented? How much time have you saved? Share your tips with us here. We would love to hear from you.