10 Best Single-board Computer Operating Systems
Have an SCB and want to create some gadget out of it? Take a look at these cool OSs and their features to find the one that works for you.
Being a geek, I have an impulsive feeling of building and trying out new stuff. If you, too, have a similar thirst and have a single-board computer (SBC) lying around, then let's make something useful out of it. And let me tell you it's easy enough to give a try.
As ARM-based single-board computers are just smaller versions of so-known computers, they're capable of running a full-fledged operating system just like any other computer. And so, for minimum difficulty, you just need to install operating systems that are bundled with incredible features to transform your SBC into a netbook, gaming station, or media player, etc.
Come on, let me introduce you to some incredible operating systems for ARM-based single-board computers. These may be small in size but aren't less in features. Let's check them out.
Read Also: Operating Systems You May Not Have Heard Of (But Should)
Flint OS is a powerful OS built on the top of Google's Chromium OS, in which all your apps and services exist in the cloud. This OS is bundled with the Chromium platform along with several user experience improvements. I experienced Flint OS boots faster than other OSs and is best for creating a netbook using a single-board computer.
If you ask me, Flint OS is optimized for providing superb experiences to end users. This OS is also bundled with must-have apps, and you can download more apps from Chrome Web Store. Please note that unlike traditional OSs, Flint OS is a web OS that supports web apps only and may not work optimally without an internet connection.
Download | Supported devices: Raspberry Pi and Tinker Board
If I compare to Raspbian (Pi's official OS), DietPi is a lightweight OS that's highly optimized to use CPU and RAM efficiently, thus offers a fast experience. Its interface is simple like Raspbian but the software is far easy to install and run, letting you customize every option as you want. Moreover, you can promptly backup and restore your DietPi system.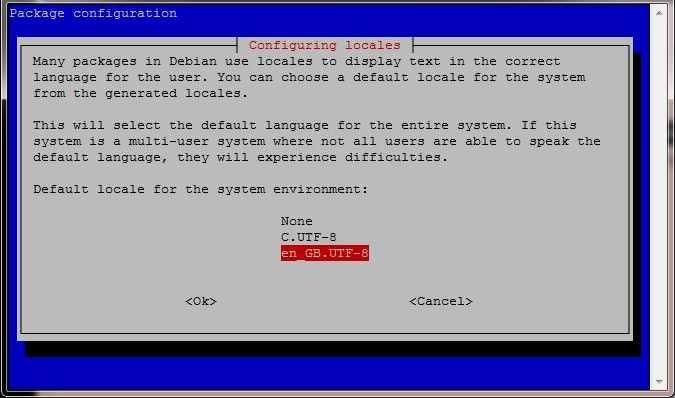 DietPi's images are 3x lighter than Raspbian Lite, allowing you to use small-sized cards and get maximum performance on your device. It even offers a DietPi-Process tool that lets you set the priority levels of the installed software, allowing you to prioritize and boost your apps. Last but not least, DietPi is highly configurable to run it your way.
Download | Supported devices: Tinker Board, OrangePi, Raspberry Pi and more
pi-topOS offers interactive lesson plans and offers fun learning apps to improve your kid's learning experience. Using pi-topOS, you'll find an engaging way to learn coding and develop computing projects. Surprisingly, its education apps even allow to track progress and test programs in real-time, thus helping anyone monitor his progress.
You can learn to code from scratch, and it's even beneficial for students to understand and create rich programming projects. For example, you can learn Python or learn to code in Scratch if you're a beginner. Additionally, this OS is also compatible with regular software, including web apps, e.g., Gmail, Docs, Writer, and lots more.
Download | Supported devices: Raspberry Pi
Lakka is a lightweight Linux distribution that can transform any single-board computer into a full-fledged gaming console. As Lakka is built on top of RetroArch, it can emulate numerous gaming consoles and support joypads. Amazingly, it supports rewinding games, i.e., replaying a part of the game again in case you lost life or the game.
The best part is, Lakka is easy to setup and configure, and it's optimized to run fast even on low-end systems. Moreover, Lakka ensures an integrated configuration with modularity. That being said, it's super easy to install new games too — just connect your SD card or flash drive to your computer, and copy the games' ROMs onto it.
Download | Supported devices: Raspberry Pi, ODroid, HummingBoard and more
OpenMediaVault is based on Debian Linux, and can be used to create a next-generation network attached storage (NAS). Interestingly, it includes numerous services including SSH, BitTorrent client, etc. that helps you do much more than just storing data. Though its design isn't very modern yet it can be improved with the help of plugins.
OpenMediaVault is specifically designed for homes and offices. This runs out of the box after it's installed, and makes easy enough for anyone to control a network attached storage system without profound knowledge. And, it provides a web interface for administration and customization and a plugin API that allows implementing new features.
Download | Supported devices: Raspberry Pi, Odroid
Like Lakka, RecalBox allows re-playing console games easily, and even rewinding them. What amazed me is that it offers a large selection of consoles and game systems. But what makes it really better than Lakka is, it can also work as a home media center by connecting to your home network and picking up and playing your favorite media files.
With Recalbox on a single-board computer at your home, you can easily stream videos from any compatible devices. One can experience 40+ emulators, Kodi Media Center, and a custom-tailored EmulationStation using Recalbox. And like other OSs on this page, RecalBox is also based on Linux, and includes numerous software and utilities.
Download | Supported devices: Raspberry Pi 2, Super Nintendo
Read Also: 5 Best Home Theatre and Media Center Software [Review]
Volumio is exclusively developed for music playback that can even run on compatible low-end devices. Interestingly, Volumio can turn any single-board device into a remote audiophile music player, which can be controlled from any portable device. It also offers a beautiful interface that allows easy control of the music playback.
Surprisingly, Volumio is open source and is one of the most cost-effective do-it-yourself network streamer. It's just a headless player that can take music from USB, network storage, and streaming services. That being said, Volumio is a good alternative to Recalbox if you're looking to just stream music and wish to use your low-end device.
Download | Supported devices: Raspberry Pi 2, Odroid and more
RetroPie, surprisingly, turns any single-board computer into a retro-gaming machine. It enables anyone to play retro games with the least effort in setting it up. For example, I enabled me to play Mario, Pac-Man, Super Metroid, etc. Also, it provides a large array of customization tools to configure the gaming machine as you want.
RetroPie is assembled on top of a full OS; so you can install Raspbian and add the extra software later or install the RetroPie image directly. In both ways, you can customize and administer RetroPie and the retro games according to your needs.
Download | Supported devices: Raspberry Pi, ODroid
Kano OS is an open-source operating system created for children to learn things. Just like pi-topOS, one can create a learning device with ease and flexibility using just a single-board computer. Using Kano OS, you can learn programming skills as it includes dozens of coding projects and works like a charm.
Kano OS aims to teach the fundamentals of computer science through interesting games and coding projects so that you can enjoy learning and writing programs. Although Kano OS is built to run on Kano set of hardware but as the set includes Raspberry Pi, so you can install it on any Pi device. However, some of its projects require special hardware.
Download | Supported devices: Raspberry Pi
motionEyeOS can turn any single-board computer into a video surveillance system. This OS is bundled with just the necessary software and uses 'motion' for the backend, and 'motionEye' for the frontend. What I liked is that you can easily access its front end in a web browser using your device's IP address.
motionEyeOS is a Linux distro that is also compatible with most local USB cameras as well as network cameras. It detects motion and sends email notifications if configured, so you can use it to develop a camera and monitor your child at home or keep a watch on your home while you're elsewhere.
Download | Supported devices: Raspberry Pi, Banana Pi, Odroid
To sum it all up
I found the above OSs incredible in terms of their interface and features as well as the potential use in everyone's daily life. These can form the building block to create extraordinary stuff right at your home, with the available stuff.
If you ask my opinion, I think RecalBox and OpenMediaVault are the best companions for a single-board computer like Raspberry Pi. Recalbox because I think most people (including me) love playing retro games and recalling childhood memories. And OpenMediaVault because network-attached storage is the best bet for storing tons of data.