50 Sites to Download Free 3D Models – Best Of
Hum3D offers numerous free 3D models, which are uploaded from a community of artists. It includes cartoon models and toys like guns, robots, etc.
3d.si.edu from Smithsonian Institution hosts around 70+ models. Although it is not arranged under categories, you can search for the models quickly.
VWArtclub brings you various high-quality 3D models. The site has 50+ models, which includes bulbs, candles, lamps, mirrors, and many more.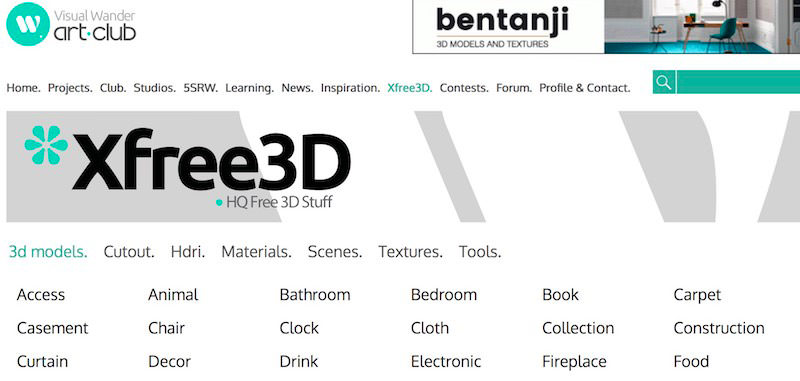 3D ContentCentral hosts multiple models in different formats. It contains models for multiple small parts and electronics items including chips and ports.
Model+model, in spite of its weird name, hosts models of high-quality objects in formats such as 3DS, FBX, OBJ, etc. It includes models for phones and tablets.
VIZPARK contains around 50 models of numerous everyday items like fruits, plants, vases, etc. However, all the models are not available for free.
Artec 3D Model Scanners offers high-resolution three-dimensional scans in OBJ, PLY, STL, and WRL formats. These range from anatomical to industrial models.
Unity Asset Store is a collection of 3D assets including models of game assets, monsters, sci-fi gadgets, stones, toys, zombies, and many more.
3Delicious
3Delicious collects and showcases many free three-dimensional models for you to download and print. It includes furniture, house items, etc.
3DModelFree.com is another site that has a small collection of 3D models, which are well-arranged under categories. Also, you can search for them.
Oyonale hosts a repository of 3D objects including angel wings, furniture, glasses, guns, towers, etc. Moreover, you can search them using keywords.
Bentanji is a marketplace for excellent 3D models and textures, and also offers some designs and models for free, which you can download and use.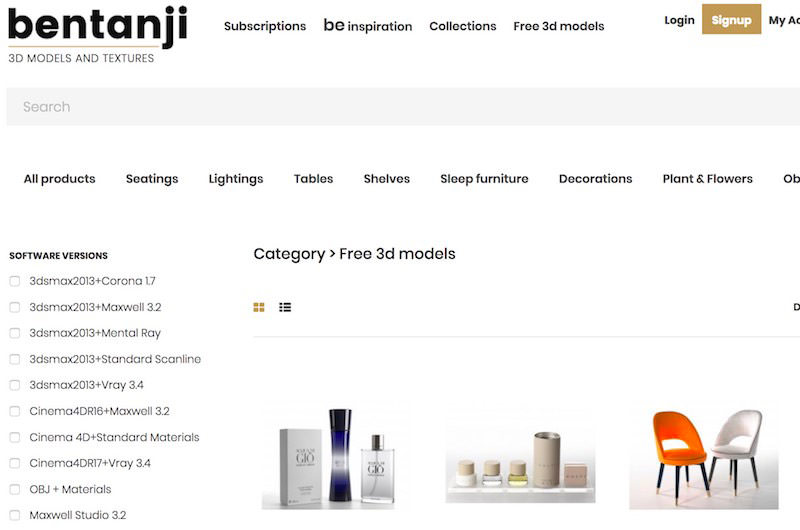 Works By Solo offers some 3D models for free, which includes small toys and other items with high detail. For example, garden pig, math gear, etc.
Renderpeople holds some 3D models of people. These models work in multiple software including 3DS Max, Cinema4D, SketchUp, and others as well.