60+ Attractive PlayStation Games Cover Design
#21 – Gran Turismo 5: Prologue
Elegant cover design makes this series of Gran Turismo looks really gorgeous, worth a buy.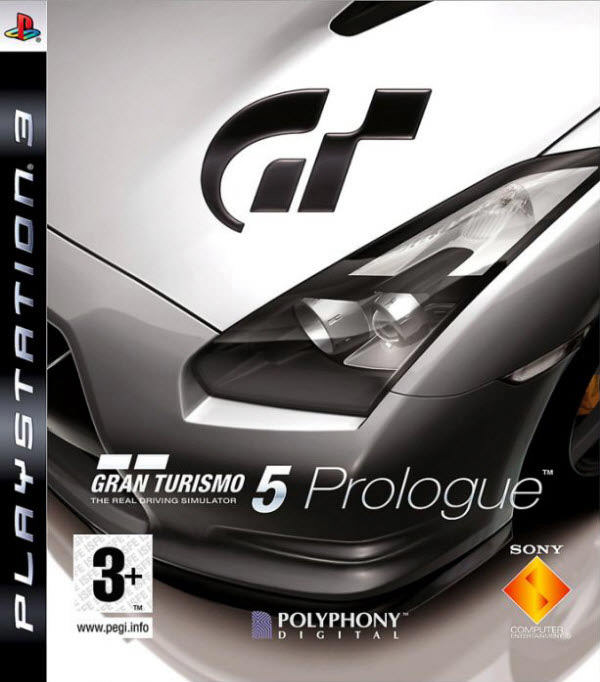 #22 – Guitar Hero: World Tour
Good job on the character design to show how crazy would the game be, rocker!
#23 – Heavy Rain
Mix of emotional character and mysterious origami makes the cover itself nice enough for gamer to check out its content.
#24 – inFamous
Infamous people with special ability doing extraordinary things are always a heating topic for gamer.
#25 – Killzone 2
Wargamer never resisted to check out this kind of cover with fierce game title and character illustrated.
#26 – LittleBigPlanet
You can't hardly ignore to stare on this cover with one of the cutest illustrated creature in this planet!
#27 – Lost Planet 2
Impressively designed logo, characters and monster get this cover a lot of impression.
#28 – MAG
Guns, missiles, war scenes, that're all what you need to attract wargamer.
#29 – Medal of Honor
Medal of Honor focuses solely on portraying 1 character with monochrome color scheme, which acutally makes it looks unique from other war related titles.
#30 – ModNation Racers
Another game with cute and charming characters, greatest hit for kids and girls.
#31 – Naughty Bear
You must be wondering what makes this extremely cute bear so naughty!
Another version of cover that looks bloody, yikes.
#32 – Need for Speed: Prostreet
Prostreet series' car has always done well on grabbing gamer's attention in its every platform's cover.
#33 – Nier
A very realistic cover design that features promising graphics from the game.
#34 – Prototype
Despite the mutated arm, covered face is really the effective yet overused element to attract gamer.
#35 – uantum Theory
Quantum Theory looks fantastic to play with its beautifully crafted character and weapon.
#36 – Red Dead Redemption
A game cover presented in totally different way of illustration which suits American gamer's taste very much.
#37 – Reflex: MX vs ATV
Nice application of modern design skill on this game's cover, which makes it absolutely different with common motocar racing game's cover design.
#38 – Resident Evil 5
Resident Evil series never failed to create terrible atmosphere from its cover design.
#39 – Resident Evil 5: Gold Edition
Gold edition's cover which features 2 of the most welcomed character in the series, Chris Redfield and Jill Valentine.
#40 – Resistance: Fall of Man
The unique concept of putting a mutated human skull in the cover makes it uncommonly attractive.