30 Famous Design Studios and Agencies You Should Know
Without a doubt, the WWW is indeed a wonderful place. It's full of beautiful and professionally designed websites; but is there a creative team (within the company) behind each of these corporate websites? Our guess is probably no.
Most of the time, design studio and agency are the unsung heroes behind most of these great production. Formed by group of passionate designers and developers, these folks understand exactly what their client needs. Not only their work are source of inspiration for many designers, they are also trend setters.
Without further ado, we'd like to reveal you some of the group responsible for great websites we visit everyday. In no particular order, we present 50 Trend-setting Design Studios and Agencies. Full list after jump.
Enthusiastic web design studio located near the bustling ropolis of Atlanta, Georgia. As little as 2 man company, these folks has done great jobs from planning, designing to managing. [View portfolio]
Japanese design house with awesome lots of portfolio. [View portfolio]
small person-driven studio currently based in Chicago encompassing a wide range and variety of work, never limiting itself to one kind of client or type of work. [View portfolio]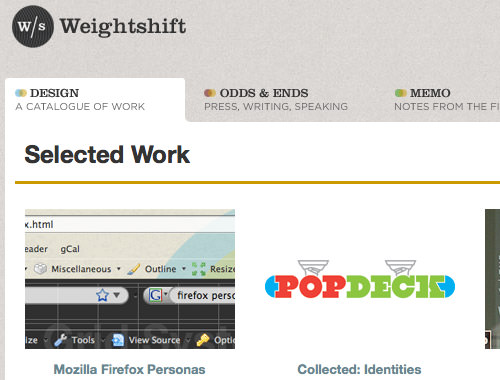 Website design and marketing agency servicing agency. [View portfolio]
Award-winning interactive design firm located in Seattle with great clients portfolio inlcuding including Dreamworks, Getty Images, Microsoft, Nintendo, Xbox and Zune. [View portfolio]
Cute name, almost 20 years of industry experience. [View portfolio]
With expertise in identity, print, packaging, interactivity and environments, the Tolleson studio crafts initiatives that integrate multiple disciplines. [View portfolio]
Offering expertise in branding, advertising, print and web design. [View portfolio]
Graphic design house with designing as center of gravity. [View portfolio]
They offer a dynamic approach towards identity design for web, print, packaging and environments always with a unique point of view. [View portfolio]
Small but gained big reputation for creating strong designs and highly accessible web sites. [View portfolio]
Featuring some breathtaking works of digital art by Krysztof Domaradzki. [View portfolio]
Founded by Douglas Bowman, the creative director of Twitter.[View portfolio]

Innogavtion-led digital creative agency. [View portfolio]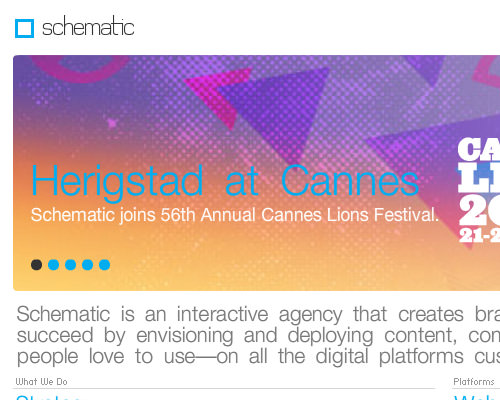 Specialized in graphic design, illustration, motion graphics and product design. [View portfolio]
Wiredrive sets a new standard for online production and presentation, backed by a team of people who are redefining the landscape of digital workflow. [View portfolio]
Fi delivers premium interactive services and media platforms. [View portfolio]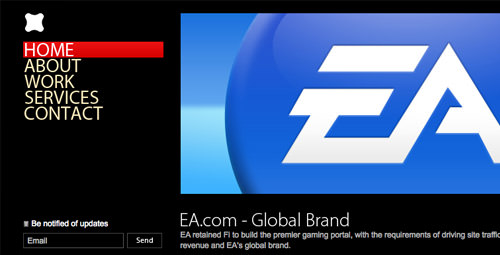 The folks behind AIGA and WordPress blog platform web design.[View portfolio]
Tiny intere design studio that creates simple, fast hyper usable websites and interes
SimpleBits designs and builds simple, usable, and attractive interes that account for speed, file size, readability and accessibility using web standards. [View portfolio]
Know more?
There are definietely more great design studios out there that makes what we have here merely scratching the sure. If you know more, we appreaciate a heads up. We'll either this current post, or create a sequel.
Leave your suggestions at the comment box below, thanks :-)