WordPress 2.5 Release Candidate 2 Is Out [WordPress]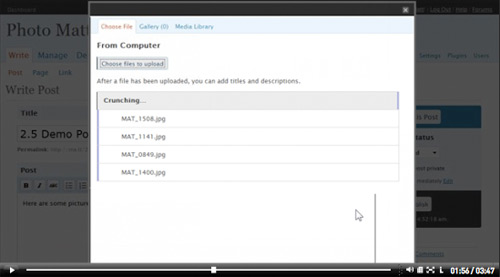 After RC1 (Release Candidate 1), WordPress today released RC2 for WordPress 2.5. That means we are getting closer and closer to the official release. If you've previously installed RC1 and tested it, you should noticed there's a major change in terms of the admin dashboard interface. In RC2, Matt Mullenweg puts up a screencast covering the new dashboard as well as how WordPress handles image uploading (which I think is pretty fast and cool). Click here to watch the video.
Download WordPress Release Candidate 2
You are encourage to download and test out the Release Candidate 2. There is a tester mailing list where you can report any bugs found; by doing this you are helping the WordPress developers to further refining their codes and thus making the official release of WordPress 2.5 faster.
This post is published by a Hongkiat.com staff (editors, interns, sometimes Hongkiat Lim himself) or a guest contributor.