Nufflets, 4th Local Blog Ads Network Aiming Asia
Just few days before year 2007 leaves the blogosphere, another local ad networks managed to fit in the slots, that's 4 advertising network startups created in the Malaysian Blogosphere for the year 2007. Here's a recap their official date of birth:
NuffNang – 27th of February
Advertlets – 9th of March
GrabMyAds – 21th of November
Nufflets – End of December
A little background
Nufflets is the new, also the 4th advertising network startup from Malaysia. Here's 2 interesting things about Nufflets. First, you probably might have notice, the name sound very much like the combination of NuffNang and Advertlets. Second thing, Nufflet's co-founder was once a Advertlets employee. I've managed to get in contact with their co-founder, here's some exclusive insights of Nufflets, only in hongkiat.com
How Nufflets Works?
According to Nabil (co-founder), Nufflets will be launched as a Asian ad network. That means publishers and advertisers from all around Asia are welcomed. Transactions will be in USD.
Founder's vision of Nufflets
We want to give a significantly higher return-on-investment to Asian based or Asian targeted advertisers. Meaning that we wish to create a more cost effective solution to Google Adsense, where prices for advertising have incredibly increased and will continue to increase as the years go by.
CPC Ads
Nufflets will be contextual based, and you will be expecting text based CPC ads if you sign up with them. Here's 2 screens, respectively the Publisher's Panel and the Advertiser's Panel (click image for hig res). Also take note that none of the details are real, they are just demos.
Publisher Panel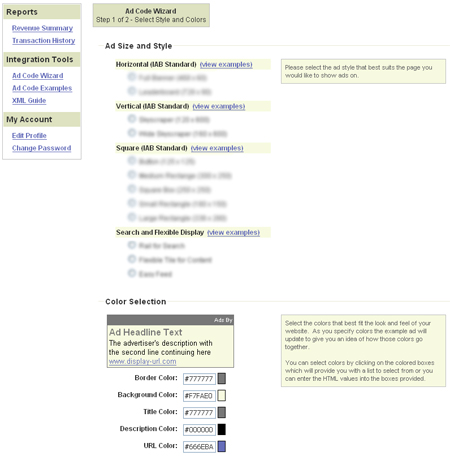 Advertiser Panel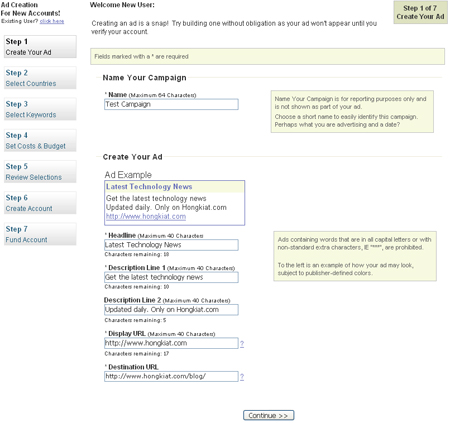 My first concern after over-viewing the ads format is, will Google AdSense treat it as a competitive ads? Can both co-exist on the same blog? Google mentioned this on their Program Policy:
Competitive Ads and Services
In order to prevent user confusion, we do not permit Google ads or search boxes to be published on websites that also contain other ads or services formatted to use the same layout and colors as the Google ads or search boxes on that site. Although you may sell ads directly on your site, it is your responsibility to ensure these ads cannot be confused with Google ads.
To ensure the ads does not confuse with Google ads, its an effort from both publishers and ad network. I guess ad network will put in their best to make sure their ad formats doesn't confuses with Google's. Because in the end, if it is to choose from either one, we will most users will go for the big G.
As for the questions and ponders about who gets the bigger pie and stuff, I'm not too worried thought. I believed these startup founders have already identified their current and potential competitors before getting themselves into the industry. And whether these new ad networks will stay for the long run, I'll rather stay as an observer. With 4 new ads network added in 2007, blogosphere in year 2008 will be interesting.
Your thoughts?
This post is published by a Hongkiat.com staff (editors, interns, sometimes Hongkiat Lim himself) or a guest contributor.