UniDream AI Art Generator (Review)
Create anime-style art effortlessly with UniDream AI Art Generator on your iPad.
In today's article, we're exploring UniDream, an all-in-one art app for the iPad. This app does more than just turn text into art. It has many features like changing the style of existing pictures, filling in missing parts of photos using AI, and turning basic sketches into colorful art.
The app is especially good at creating anime-style art. Let's take a closer look at what UniDream has to offer.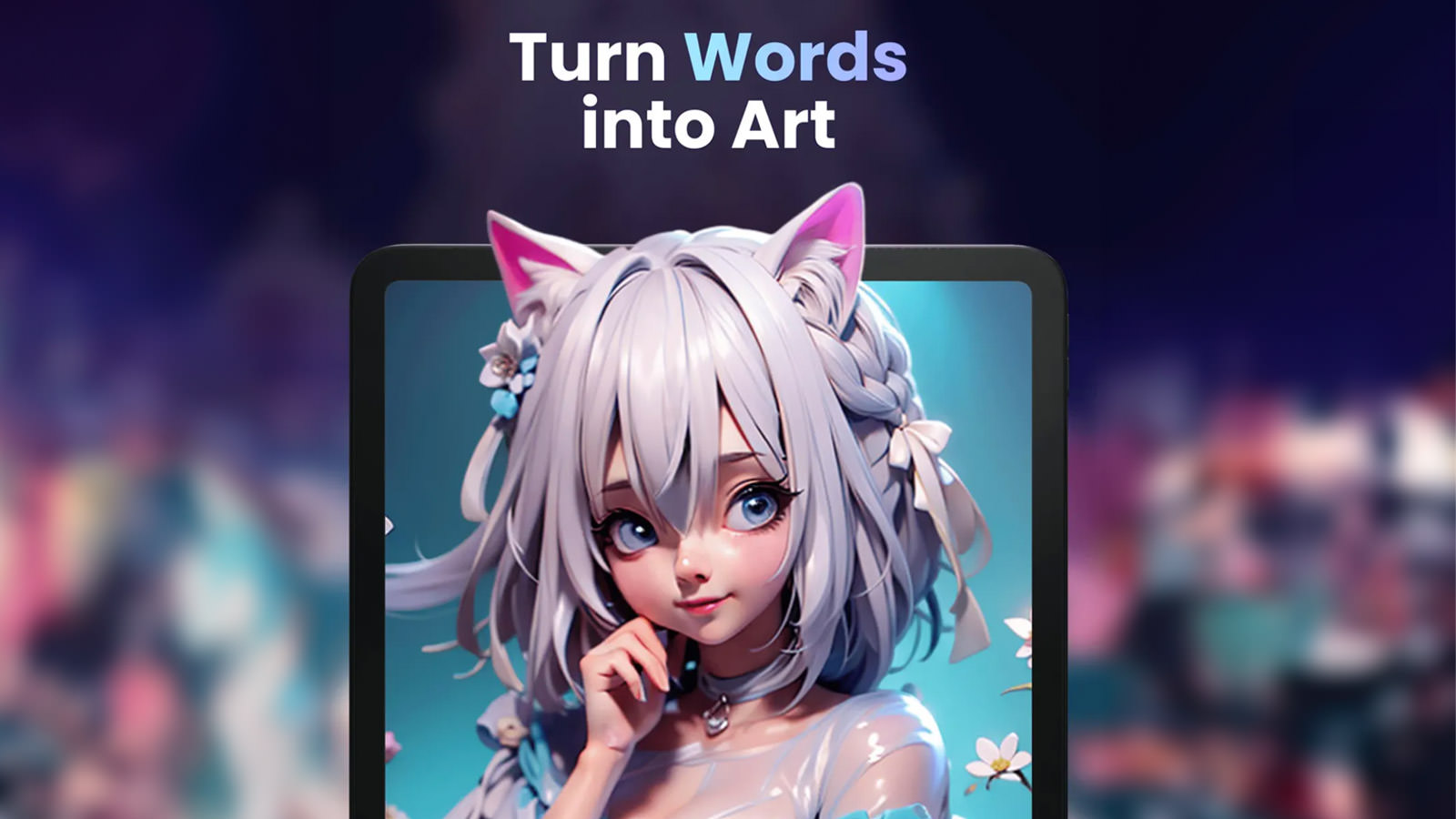 Download UniDream for:
Creating AI Art with UniDream
Whether you're new to the world of AI art or already an experienced artist, this tool is designed to provide a seamless user experience. To get started, first tap on the '+' icon found on the app's home screen. From there, you can select the 'Text to Art' option and input your desired prompt.
Next, you'll want to choose an artistic style for your creation.
The app offers a wide range of styles, including but not limited to Anime, 3D rendering, Retro Manga, Van Gogh, and American Comics.
After settling on a style, you can customize the size of your canvas. The app provides various size options, ranging from 3:4 and 1:1 to 16:9 ratios.
Once you've made your selection, you can initiate the drawing process by clicking the 'Start Drawing' button, which is located at the center bottom of the screen.
Do note that if you're using the free version of the app, you'll encounter a video ad while waiting for your masterpiece to be completed.
And if you wish, there are additional customization options available before you generate your image (see the next section below).
The 'Reference Image' option
The 'Reference Image' option is set to 'None' by default. However, if you choose to use a reference image, you have several ways to enhance your artwork.
In the 'Pose' option, the AI will create a drawing based on the pose extracted from your reference image. This is especially useful for capturing specific body postures or angles.
With the 'Image' option, the AI uses the composition of your reference image to guide the drawing, helping you achieve a particular layout or structure.
If you're a fan of doodling, the 'Doodle' option is perfect for you. Simply create a doodle, and the AI will refine it, giving it a more polished and professional appearance.
The 'Lineart' option allows you to draw a line art sketch, which the AI will then automatically enhance. This is ideal for intricate designs or when you want to focus on outlines.
Choosing a reference image can have a significant impact on the final outcome of your artwork, adding both depth and complexity. Whether you're working on a portrait, landscape, or abstract piece, these options offer an extra layer of customization to meet your artistic needs.
More Options Under 'Detail Control'
Under the Detail Control section, you can toggle the 'Face Intelligence Enhancement' feature on to repair and enhance facial features in your artwork. This is especially useful for portraits and supports multiple faces.
Alternatively, you can toggle the 'Detail Enhancer' on to enhance hair, clothing, and shadow details. However, the latter option requires a Pro account or a subscription plan.
After your artwork is generated, you have several options. You can save it, repair any flaws, retouch it, or even create variations for a unique twist.
Download UniDream for:
UniDream's Price:
You can try out this app for free, but upgrading to UniDream's premium version will unlock a host of advanced features and benefits.
Here are the subscription plans currently offered:
Monthly: $6.98/month
Yearly: $36.9/year
Lifetime VIP: $49.98 one-time payment
What you get with a subscription:
Access to all art styles
Unlimited image generation
All FX animations
No ads
High-resolution saves
Professional editing tools
No watermarks
GPT assistant
Pros
High-Quality Images: The app produces professional-grade artwork.
Version Comparison: Easily compare old and new image versions.
Extra Features: Create animations from your artwork.
Cons
NSFW Ads: Free users may encounter inappropriate ads while waiting for artwork.