30 Sand-sational Castles & Sculptures
Building castles in the air. Oh wait, I mean sandcastles. At the beach.
That's right, sandcastles and other sand sculptures. Who would've thought the grainy yellowish-brown material has so much potential for making 3D masterpieces? Get some reasonably fine sand grains, add in some water, a little creativity and some time to kill and we could have magnificent sculptures created by masters of sand sculpting. Sculptures like these.
This article will showcase 30 amazing artworks by sand sculptors. For casual sandbuilders, you will definitely be astonished that people can actually build such elaborate sculptures.
40+ Inspiring Book & Paper Sculptures
40+ Inspiring Book & Paper Sculptures
The book serves as a tool to record historical events that transcend through the ages, passing down knowledge... Read more
Leaders @Natalia Kolesnikova
Elephant @Weston and Sculptures
King Kong @Sandstorm
Animals @Sandstorm
Africa @Sandstorm
Flying Dutchman @Rijerse
Castle From Fairy Tales @Sue McGrew
Magical Moments Festival of Disneyland Paris @Blankenberge
The Adoration of The Sherpherds @Susanne Ruseler
Super Bowl XLIII @Eric Gay
Neuschwanstein Castle @René
Eiffel Tower, Golden Gate Bridge and Swiss Clockwork @SetosPuppy
Sagrada Familia @SetosPuppy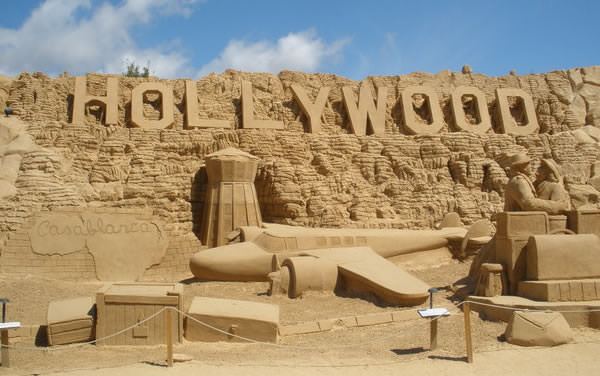 Tribal @Apolinário Pancinha
The Wolf and Little Red-Cap @Cesar Luis
Distance Gives Perspective @Jim Seida
Sandcastle Universe @Tine Verheyden