What's New in Google Chrome 59
After an extended period of development, Google's Chrome browser has finally gotten its Chrome 59 update. Now available on the desktop version of Chrome with Android and Chrome OS versions following shortly after, Chrome 59 brings with it a combination of performance tweaks and new features.
Here's what you need to know about the update.
Read Also:  11 Ways to Speed Up Google Chrome
1. Material Design-based Settings page
Upon updating the desktop version of Chrome to Chrome 59, users will be greeted by a new Settings page that utilises Material Design. With this brand new look, Google has grouped up all of the settings and placed them into a single column.
Besides setting placement, the new Settings page also comes with a menu that lets users navigate to specific parts of the page.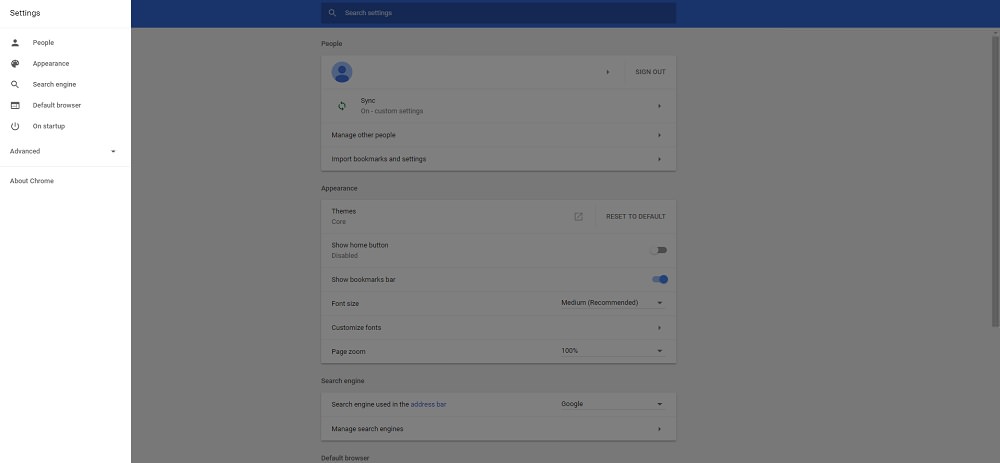 Finally, Google has also tweaked the About Chrome page to use Material Design.
2. Faster page load time
It wouldn't be a Chrome update if Google didn't try to improve the page load times on its browser.
With Chrome 59, the company has updated the browser's JavaScript engine. With it, the browser can now load pages faster, all while using less memory. According to Google's metric, the new JavaScript engine allows Chrome 59 to load pages 10 to 20% faster than previous versions of Chrome.
3. Support for Animated PNG
Animated PNG (aPNG) may be getting a boost in popularity as Apple has embraced the format for their iMessage stickers. With Chrome 59, Chrome will be able to support the file format that was created to replace GIF.
4. New Image Capture API
On previous versions of Chrome, a web page could only gain limited access to your smartphone's camera. However, in the new Chrome 59, a web page can do a lot more with the camera thanks to the new Image Capture API.
Once the Chrome 59 update gets rolled out to the Android version of Chrome, web pages woulds take advantage of the device's cameras in ways that it never could before.
Some of the abilities that the new Image Capture API introduces includes the use of flash, the ability to switch between cameras, image focusing, and zooming in and out.
5. Security improvements
For security, Google has made three key changes when it comes to Chrome 59. The first is that Google has finally blocked pages that are embedded using iFrames from sending notifications.
Secondly, Chrome 59 will no longer allow pages to embed content from FTP servers. And lastly, Chrome 59 will block requests for sub-resources that contain embedded credentials. Doing so in the future will cause Chrome to show a network error.