Be theme: Imagine the Possibilities with 150+ Pre-made Layouts and the Right Tools
Editor's Note: This branded content is brought to you by Be Theme.
Pre-made layouts are true productivity hacks. They are created to get projects off to a lightning start. They can serve as conceptual designs, particularly when there are more than 150 pre-made layouts (with 8 new ones every month) to choose from.
Couple that with the powerful page-building capabilities that is easy to work with, fast, and equipped with multiple features designers are likely to need and use, and you are ready to produce shelf after shelf of ready-to-go websites, in just a few clicks.
Here are but just a few Be Theme pre-made layouts that come with this capability.
Muffin Builder V3
Muffin Builder is Be Theme's layout editor. Its latest version, v3, features greater speeds and smoother performances than ever before. Muffin Builder has been popular with web designers since its introduction, and given the latest upgrade, it is likely to become even more so.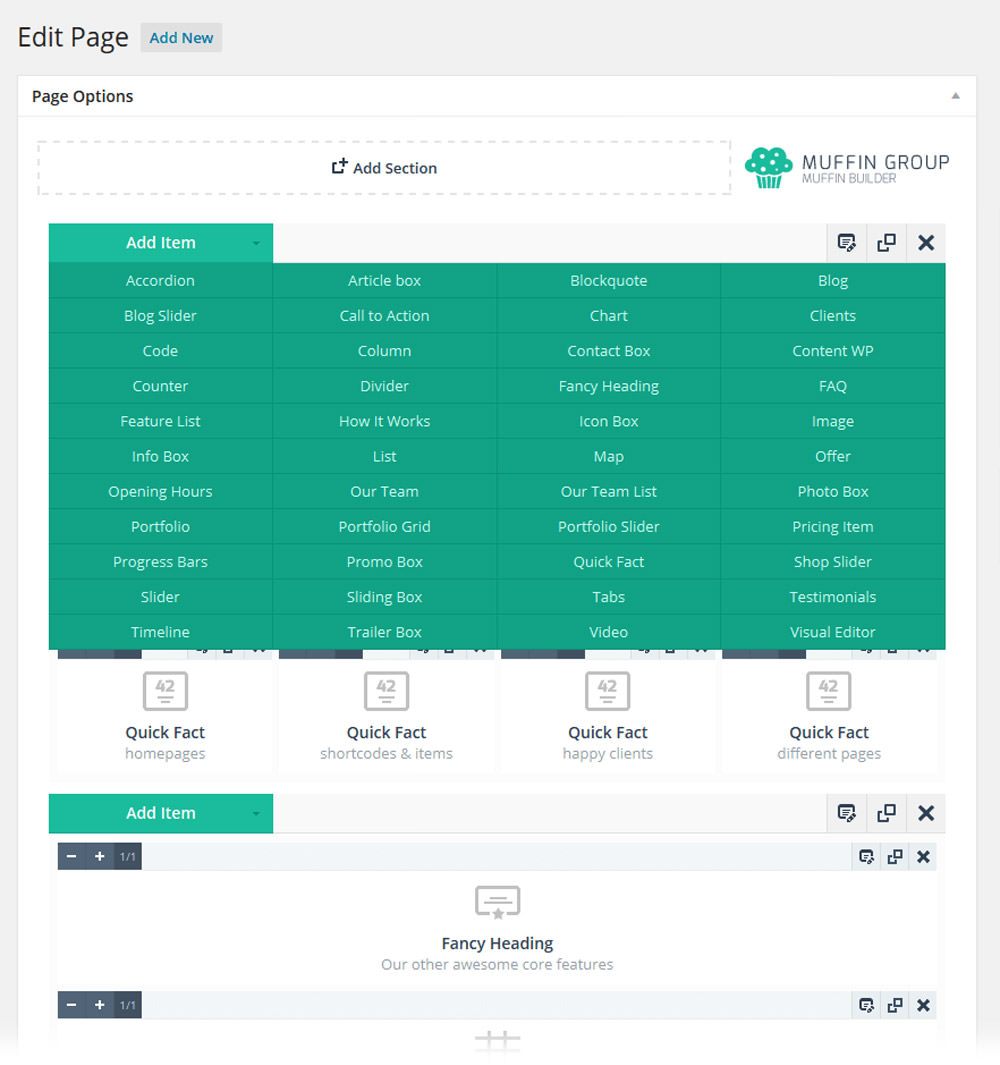 The first thing you will notice is its improved graphics, presented in a color scheme that provides exceptional readability. You will also experience faster data transfer, more streamlined navigation, and enhanced ease of use. You will also find that Muffin Builder version 3 requires significantly less time to find needed items than was the case earlier.
Wraps is another feature that is bound to generate a great deal of enthusiasm. Wraps consists of a new set of containers in the page builder's Sections feature that gives you the added degree of versatility that you need to create mind-blowing content.
This video below demonstrates the ease and rapidity with which you can edit pre-made layouts to precisely create the web pages you envision.
Customers Testimonials
Never worry about sending a client an invoice that is accompanied by a substandard product, with Be Theme in your toolkit. With a pre-made layout as a website's foundation, and Muffin Builder and an outstanding selection of other tools and features to build it with, your deliverables will not only be top-quality but also submitted on or ahead of schedule.
Your client will be more than happy to pay for the outstanding results you will be capable of delivering. If you doubt all of this is possible, here is what others have to say about Be Theme.
150 Layout Choices, 40 Features, 1 Click
Aside from the 150 pre-made layouts, Be Theme also has more than 40 core features contained in this web builder's package.
Here is a sampling of what to expect:
Virtually unlimited number of different page styles and formats created with Be Theme's 20 Customizable Header Styles and its 6-Column Support.
A Shortcode Generator with more than 200 shortcodes to help you speed up the building process.
Muffin Builder may be the crowd favorite, but with Be Theme layouts, Visual Composer is also supported, giving you the option to opt between the two.
Other features include Unlimited Sidebars and Menus, a Base Grid with five layouts to choose from, Parallax and Video Effects, Multilingual, RTL, SEO ready, and much, much more.
All of this adds up to the capability to create an awesome, completely unique website.
Customer Support
Customer support is but a mouse click or a phone call away. Be Theme is easy and straightforward to use, so it's unlikely you will need assistance very often, but there are always questions needing answers, and issues that will pop up. Here, you can find what you need in the user documentation, by viewing the video tutorials, and a lot of useful information in the forums.
If you need assistance from a real, live expert however, you can expect prompt and courteous service, as other Be Theme users have discovered:
Wrap Up
If creating higher-quality websites faster and easier than ever is your goal, just imagine the possibilities Be Theme brings to the table. This productivity-boosting theme is exactly the solution you need to take your website-creating capabilities to a higher level.
Browse through the 150+ selection of pre-made layouts, check out the core features, especially Muffin Builder and the other features outlined above, and hop on board. You'll be glad you did!