200 Best Free Photoshop Brushes to Download
Symbols Photoshop Brushes
Here are some crack brushes made from cracks in trees, paint and soil. This crack brush pack can be used for cuts and scabs.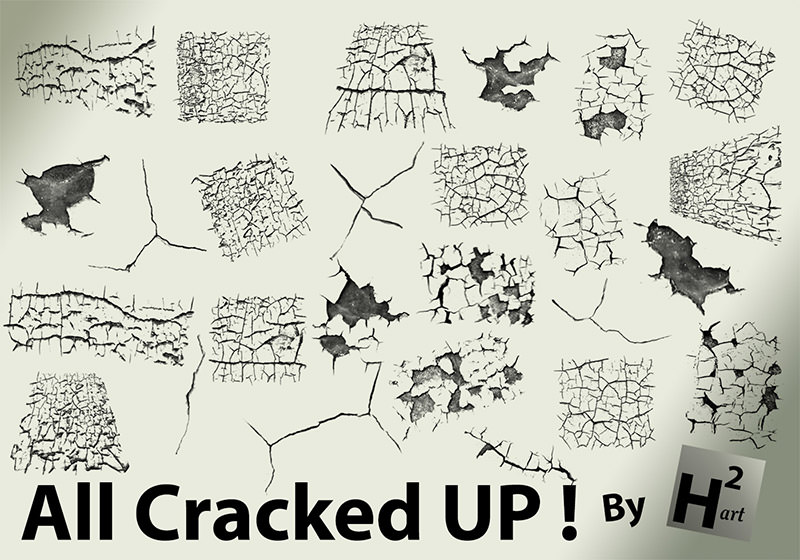 These are 10 free tribal animals tattoo brushes. Each brush has a different animal representing a different design.
Create fun conversation with these free sketchy doodle brushes. The 4 brushes in this pack are skillfully-designed and are always royalty-free.
This is a unique set of brushes that includes 6 hi-res cross brushes that you are sure to find a great use for.
Ideal for Halloween-inspired design, these are 20 high-resolution brushes free for everyone.
Here are 20 Thanksgiving vintage turkey Photoshop brushes ideal for Thanksgiving-inspired designs.
A set of beautiful symbolic floral brushes free for commercial and non-commercial use.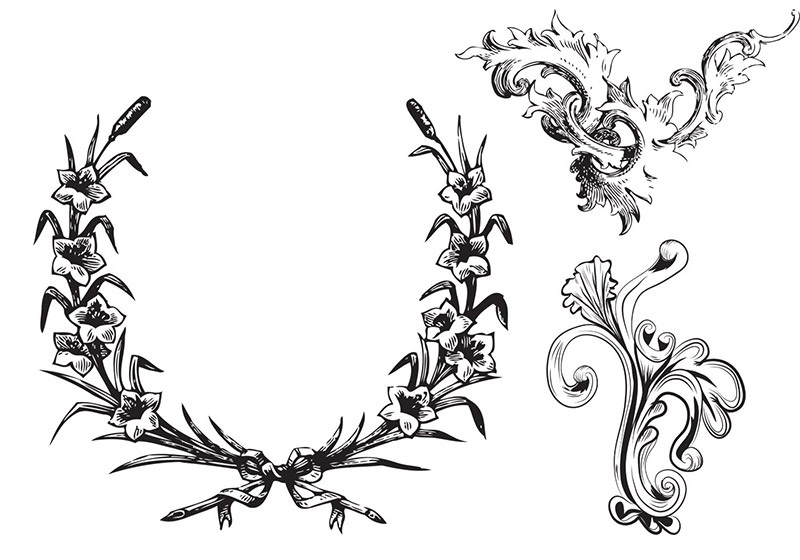 Special Halloween lettering and symbols brushes. The set includes witch's cap, Jack-o-lantern, ghost, and owl symbols etc.
Cute but creepy Halloween symbols brushes free for personal as well as commercial use.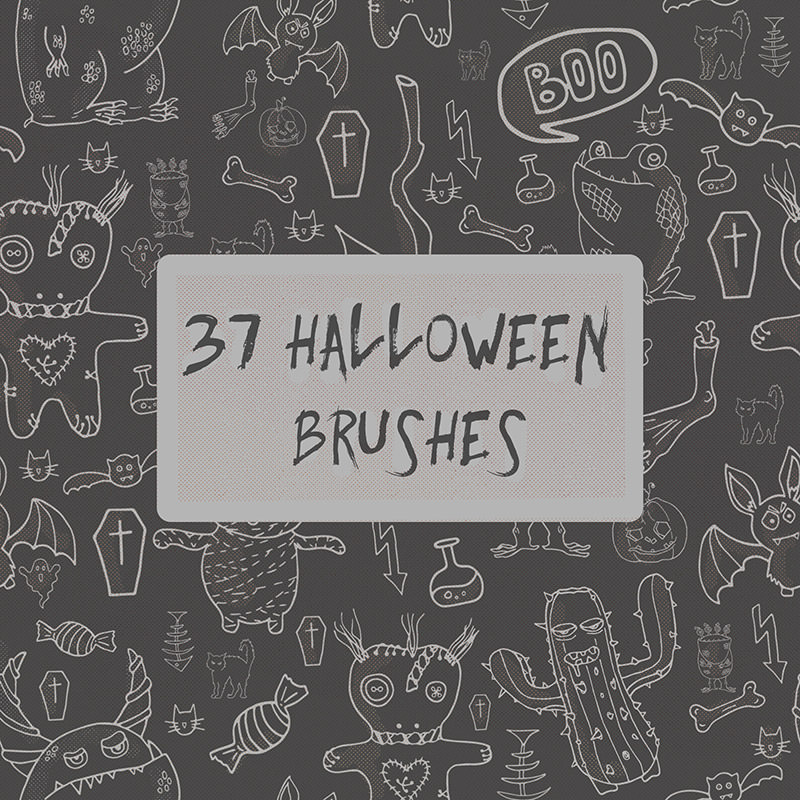 Creating a Game of Thrones-inspired artwork? Check out this set of 16 majestic and horrifying dragon bushes for Photoshop.
A set of 9 beautiful birds brushes and silhouettes free to download.
Designing a wine menu or October fest artwork? Try these 13 high-quality Photoshop brushes and impress your clients.
A huge collection of 68 brushes showing a wide variety of symbols from different subjects.
A treasure chest for anyone who loves to create Internet memes, here are 50 range faces brushes free to use.
Ideal design elements for Valentine's day artwork or wedding or invitation cards designs, here are 16 brushes in this set of cute arrows.
A wide variety of trails brushes including single, texture, stripes and sprays. You can change their settings to get interesting results. And don't forget to attribute the author.
10 random patterns and shapes brushes that are easily customizable for any project.
Beautiful hand-written text brushes. The words incldue "i love you", "bye!", "with love", and "hello" etc.
Cute hand-drawn emoji brushes set. Free for commercial and non-commercial use.
Who doesn't like a crown? And if you get a set of 10 different types of high-quality crown brushes in your collection, then it makes your designs all the more good.
A set of random beautifully hand-drawn brushes suitable for any occasion and any type of artwork.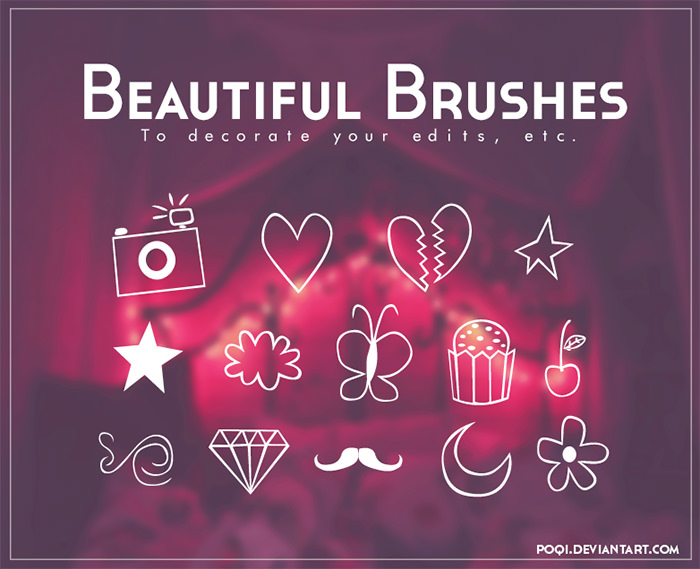 A nice collection of various brushes – mostly labels and ribbons but some other design elements too.
There are 4 brushes in this set of horrifying yet high-quality swirls and tentacles brushes. Feel free to download and use in your projects.
This set of brushes contains 2 brushes, both are scattered diamonds (or jewels). One is a solid colour and the other uses Colour Dynamics to give a hue of colours.
A freeware brush pack of different types of circles highly versatile for just about any design work.
This is a set of various arcane and magical circles and symbols. Ideal for fantasy and sci-fi illustrations!
Yet another set of lace brushes in this collection. These are 6 hi-res lace ornament brushes with a vintage touch. However, you can only use it for personal projects.
Creative Photoshop brush set of fashioned heart shape made out of different elements.
Smudged vines bundle comes with ten brushes and is made to work with Photoshop 7 but should work in Photoshpp cs4 and up.
This bundle of brushes is a funky splattered circles. Its grungy and fluid feel which offers great pop-art, clean and grunge artworks.
The Kurdish floral brushes are unique in design, hence can be used to create distinctive graphics and cultural artwork.
This pack contains 15 brushes and the bundle is compatible with PS 7 and up!
Useful set of smudge brushes that can help create eye-catching designs.
This set of simple button brushes are useful and can be quite handy in multiple designs.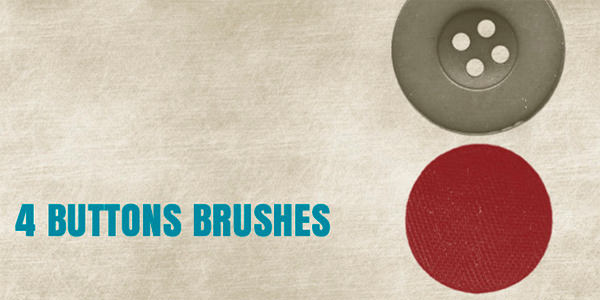 The All-New Ditsy Clouds pack contains 9 uniquely ditsy brushes including various clouds and rain. These are 2500×2500 high-resolution brushes.
This is a set of 8 tag brush files. 4 of the tag brush files have strings attached, the other four are au naturel. This is a great label and tag brush pack!
Bow brush again are quite handy in creating formal designs.
Usually chain brushes are not very common that's why this given set is among the few ones and can definitely be used in a number of different designs.
This bundle offers a massive collection of impressive brushes that are quite suitable for any design needs.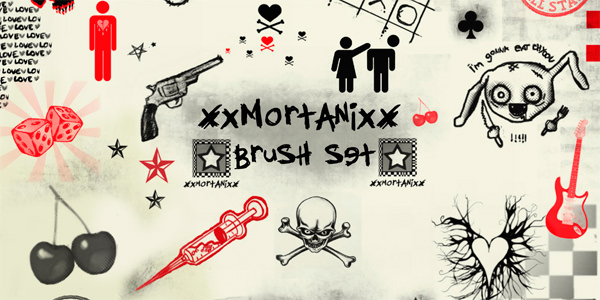 These 11 spring flower ornament brushes are quite handy for simple and elegant designs.
This set of checkered brushes can be used for numerous designs and can be equally handy for both graphic and web design.
The pack contains the letters of the alphabet, numbers and some extras. Theres a piece of tape and some marks which could be used in white and added to the labels once they're done to make them look authentic and cool.
An extensive bundle of 122 brushes that is good enough for any kind of graphic desgin.
A highly useful set of 8 brushes that is enough to fulfill any barcode related design needs that you may have!
An interesting set of simple yet elegant pack of solid and dotted lines.
The pack contains 70 cute brushes for lines, random scribbles and drawings, animals and a lot of hearts!
This is an awesome set of 20 hand-drawn musical note scribble brushes that are made in Photoshop 6.0 and will work perfectly with all higher versions.
The set of rock star brushes contain 8 different brushes, and they are designed using Adobe Photoshop CS3.
This given set of brushes comes in a number of different variations and also available in multiple sizes to suit various design needs.
This set of 7 pen brushes by Chantal Timmer is immaculate and perfect to use for any literary or academic design.