200 Best Free Photoshop Brushes to Download
Artistic Photoshop Brushes
This is a free brush set containing 22 hi-res Photoshop brushes in different sizes and variations. The brushes are compatible with any version of Photoshop.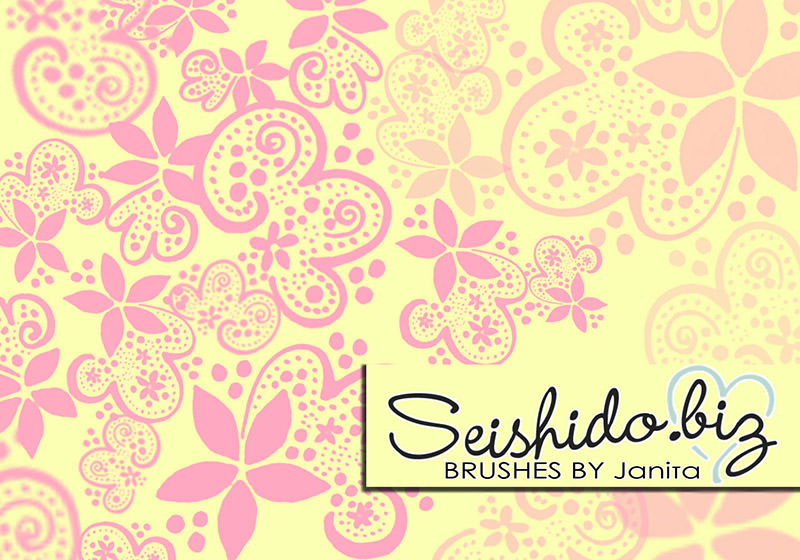 Swirly flower and floral brushes that are perfect for borders and corners.
This is a set of 10 high-quality grass brushes that are crisp, large and clear – just wonderful for all your nature art projects.
Nice cherry blossom flower brushes for lovely floral or spring effect. Just play with some brush presets and spread cherry petals everywhere.
With these brushes, you can add just the right amount of Victorian flair to your next design. Each brush is royalty-free and designed by an expert.
This pack comes with 9 hand-drawn original floral designs. You will receive all file formats for you to flip, rotate and modify.
A pack of 6 free destroyed ornament brushes made with Photoshop CS6. You can play with brush options, scale texture, increase and decrease to get the best result.
Here are beautiful floral ornaments vector brushes. You will need Adobe Illustrator or Inkscape to customize these vector ornaments.
A set of 13 complex tech brushes, all made with PS 7. You can use these brushes in tech-inspired designs or background.
A nice set of 12 abstract brushes with geometrical shapes and lines etc. The brushes are free to use but the author would appreciate favors.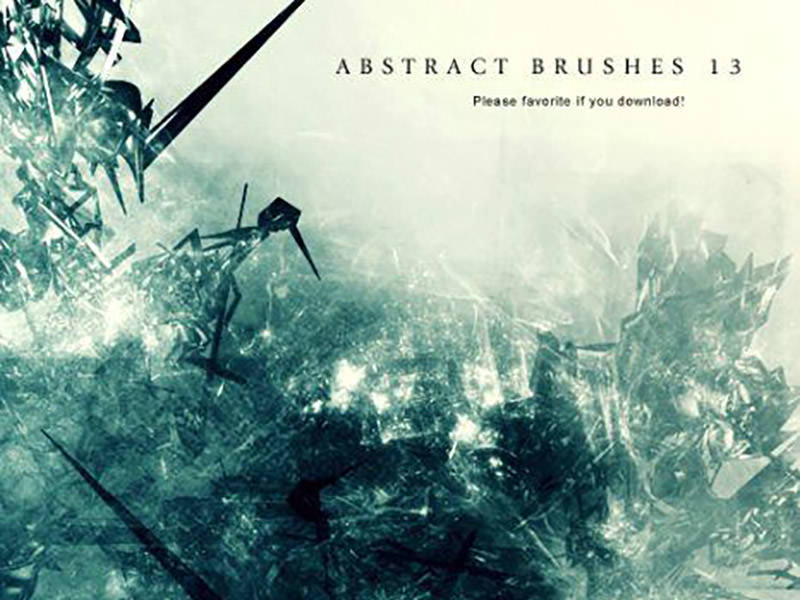 Radiate brush set was created by running random geometric shapes through the same sequence of Photoshop actions, each time creating something unique.
Beautiful fabric texture brushes to be used as clothes and garments artwork. These 9 brushes are totally high resolution and free to use.
If you want a quick and easy way to add bokeh to your images, download these free bokeh textures. These high-res textures are seamless meaning that you can tile them.
There are 6 Alien doodle brushes files. The author has sketched these doodle brush files by hand with a 2B pencil. Use them for whatever you want.
A set of 9 technical, sci-fi map like Photoshop brushes. Design futuristic and sci-fi web pages, backgrounds or wallpapers with them. The brushes can be used for techno design background.
Cup stains are a useful element for making hotel and restaurant designs. You can download this set of 105 high-quality brushes to add to your collection.
Here is a pack of hand-drawn doodle brushes for Photoshop. Vector objects of the doodles are also included in this pack.
Ideal for designing backgrounds and textures, cross hatch Photoshop brushes set is free to download.
Here are 100+ brushes for Photoshop 6+. The author requests you to give credit if the brushes are used in any project.
Beautiful Chinese painting brushes set of 47 quality brushes. The designer, however, does not allow these to be used in commercial projects.
20 absolutely high-quality brushes to give blood marks effects to your designs. Brushes are compatible with PS7 and above.
If you want to give your designs Lolita-type look, then try these awesome brushes. These are totally free to use for personal and commercial projects.
Here are 6 dandelion puff brushes free for commercial and personal use.
A great set of Photoshop brushes for creating trippy effects at night. The designer created these through photos of fireworks.
Apophysis brushes set with soft edges and high quality. The set has 9 different brushes in total.
Yet another set of elegant lace brushes. The designer asks for a link back from anyone who uses these brushes in the project.
18 brushes of great quality, each representing a different textile ornament design.
A set of 37 brushes from various torn and wrinkled, pieces of tape brushes made in Photoshop 7.0.
Two barbed wire brushes, both high quality and can be suitably used for war, house or outdoors design.
Here is a set of hi-res brushes for Photoshop (created in CS3) with sizes range from about 700px to 1600px.
Here is HQ metal mesh brush by SocioBunneh available in different sizes.
A useful pack of 17 architectural ornaments brushes for Photoshop and free to use in any design.