200 Best Free Photoshop Brushes to Download
Nature-inspired Photoshop Brushes
Drawing water waves all from scratch is quite a hectic task. Instead, you can use these water waves brushes to save time and give a cool effect.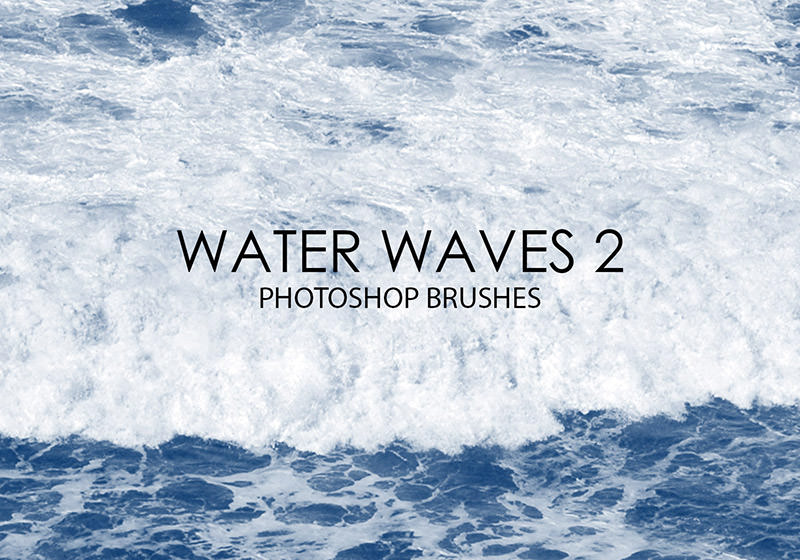 This is a set of 15 high-quality snow effect brushes with 2500+ px size. A great substitute for creating snow effect manually. Ideal for flyers, banners, cards, art.
This is an amazing set of 21 Photoshop brushes with surreal elements like moon, fairy, angel wings and feather etc.
Beautifully line-drawn brushes (set of 11 free brushes). These brushes include leaves, flowers, branches, ideal to create any invitation or wedding card.
Create an ancient map or maybe illustration for a storybook with these cartography brushes that give a nice hand-sketched look. The set includes map lines, ancient language and geographical elements like mountains and trees etc.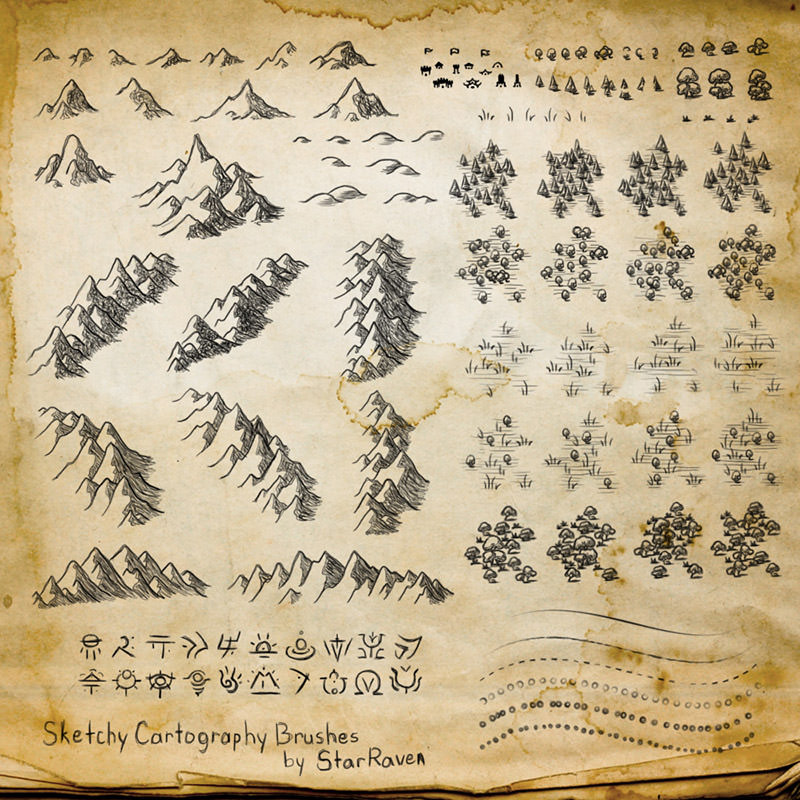 Wow your clients with these amazing and mysterious owl-feather brushes. Can be used for making bookmarks or just a surreal design.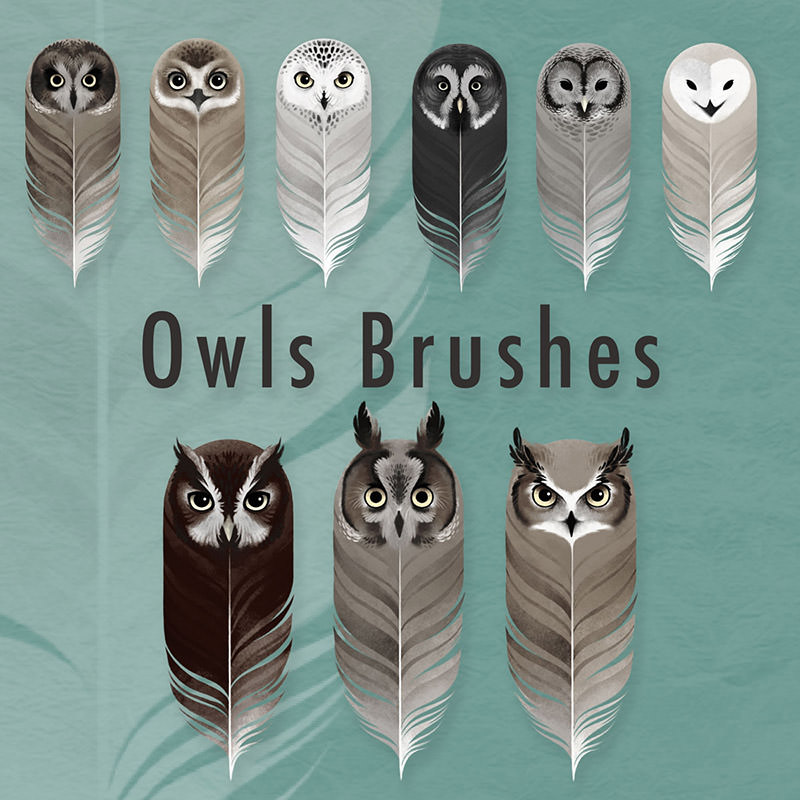 A set of 7 stardust brushes to create a busy background, starry sky or perhaps your own Galaxy.
Your Christmas, New Year or Winter season designs always have something to do with snowflakes. And what better way to create magical snowflakes than this set of 15 PS brushes.
Spring summer designs are never complete without trees and grass. Use this set of high-quality trees and grass silhouettes brushes that are totally custimizable.
A pack of 15 Photoshop brushes free for both commercial and non-commercial use. You can apply them to create clouds or a cloudy background on any kind of design.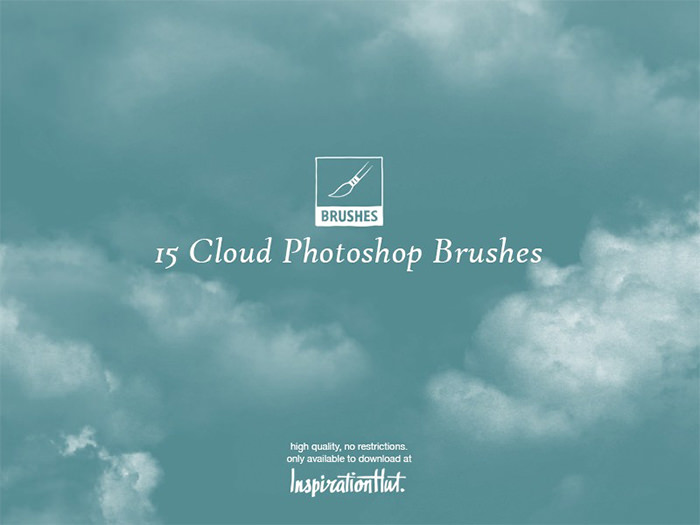 50 high-quality sky lightning strike and lightning bolt brushes for thunderstorm effects. You can easily add any color to them and use them in your designs.
High-quality raindrops and raining effect brushes. These are free to use and ideal for weather websites or apps, or wherever suitable.
A set of 10 cool brushes for Photoshop CS1 to CS5 by ShiftyJ. These are abstract brushes inspired by the Aurora lights, however with a modern touch.
Most used among the nature-inspired designs, these are 12 brushes representing feathers and birds.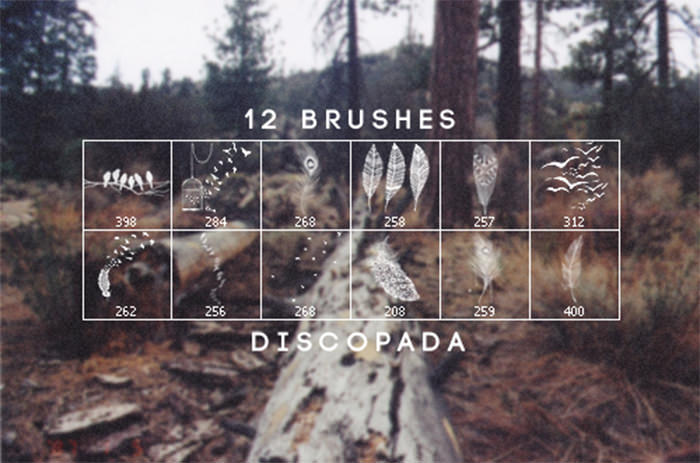 A beautiful flower brushes set with a variety of different flowers. Customize them, use them in your designs but don't forget to credit the creator.
A set of 3 large brushes of night sky (space dust, stars, moon scenes, etc.). Use them to create cool flyers, brochures, wallpapers and even twitter backgrounds.
Designed by WebDesignerLab, these 12 Photoshop fireworks brushes are best suited for New year celebration-themed design projects.
Abstract crystal shape Photoshop brushes, designed using Photoshop CS3 (and should work for anything above). These can be used in just about any design.
A huge set of over 50 brushes with light effect or Attractors Effect. All of these brushes are over 900px in size.
The set contains five high-resolution Photoshop brushes representing flowers of different designs.
These are hi-res Photoshop brushes of smoke. All of these brushes are free to use for commercial and non-commercial projects.
Here are 8 hand-drawn photoshop brushes of different halos or circular designs. These brushes are ideal for designing wedding or invitation cards or as a random design element.
A set of premium summer brushes that includes summer elements like butterflies, swirls, trees and other floral elements.
These are free and high-quality rose petal brushes created using Photoshop CS3 by Ann Frost.
A set of edgy techno brushes with abstract shapes. The author has tried to jump out of his comfort zone and create a fresh set of brushes.
Here is yet another set of 6 totally high-res star brushes that can be downloaded and used for free.
Want to create a hyper-realistic moon, half moon or maybe full? Try among this set of high quality moon brushes.
With this set of smokey fire Photoshop brushes, you will be getting a huge pack of 50 brushes and they all are compatible with PS 7 and up!
Another set of brushes in this list by Titi Montaya. The pack includes 5 high definition (1000×1000) brushes with fibers effect.
Want to add electrifying lightening effects in your artwork? You must try among this set of high-quality lightning brushes and patterns.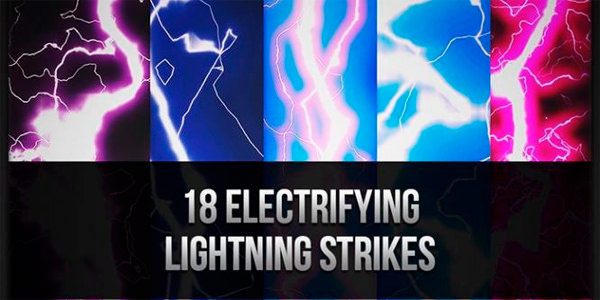 Add lovely frosty effect to your Winter or Christmas artwork with these frosty edges brushes that are totally free to download.
A comprehensive set of space and planets brushes. The set contains 154 hi-res space elements like falling stars, planets, nebulae, and galaxies etc.
Here are some amazing tree border brushes that can help you achieve realistic plant/ tree effects.
Awesome Photoshop brushes to bring in the 4th of July or similar celebration effect. The pack contains 10 detailed firework explosion brushes.
Sea life is always difficult to draw but when you have such jellyfish brushes it becomes piece of cake.
Create beautiful butterfly wings with this interesting set. Through these are created on CS 2, however, you can also get PS7 brushes as well.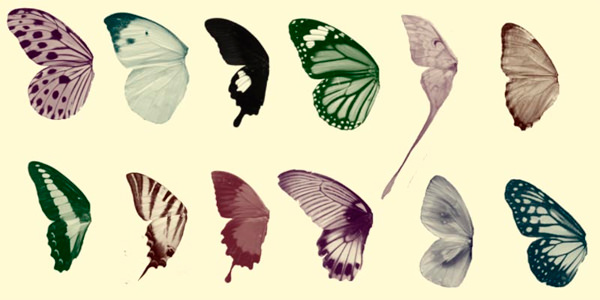 Create beautiful palm trees with this set of 10 high quality Photoshop brushes.
Take a look at these 8 really beautiful fantasy butterfly brushes to spice up your painting.
Give your designs a spring, summer or floral look with these butterflies with flower brushes set.
Here are 12 demolished cracks brushes compatible with PS 7 and up. You can use this to draw cracked wall or any other surface.
Yet another set of moon brushes in this list. These are 45 huge, medium and small moon brushes for PS7 and above.
Create surreal rain effect with these high-quality rain brushes.
Ideal for giving your designs Halloween and other scarry or old effect, these 15 spider web brushes are best to save your time and effort.