49 Nice And Creative Error 404 Pages
Editor's note: For a newer, updated version of this post, check it out here.
Whether you have a broken link on your site or your visitors happened to come from a site that incorrectly hyperlinked your site; they are likely to land on an error page. If this error page is properly handled, the visitor will be reading an Error 404 page.
Seeing things from a visitor's point of view, when a hyperlink is clicked, it's expected to return results of related information. And if it turned out to be an error page, it's disappointing, sometimes frustrating too. Most of the time, a frustrated visitor don't return.
So for a web designer or developer, though sometimes you cannot control the cause of error page, but you can minimize the damages by using a custom Error 404 page. The page can serve to educate, encourage visitor to re-search, display related information visitor might be interested or even redirecting them back to main page. Error 404 page is mandatory and if you currently don't have one, here's 49 nice and creative Error 404 pages begging to inspire you. Full list after jump.
PEN-and-PAPER
Project EUH
Tix02
Spore
Psicobyte
Poemofquotes
Underconsideration
Martinkorner
MTV.de
Jackfig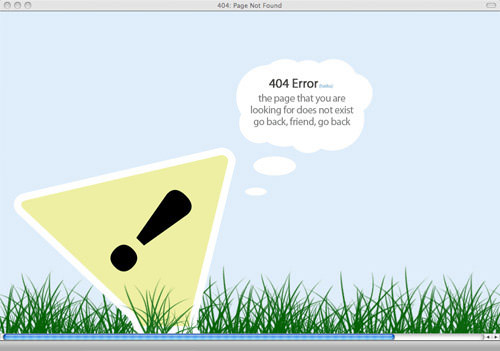 Newyorker
Meroigo
Mikeace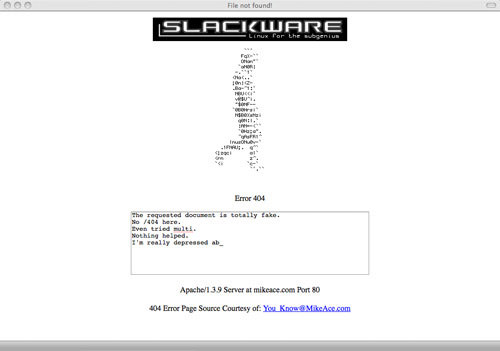 Jhuskisson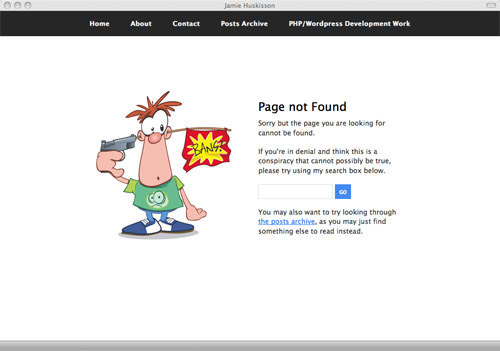 Startdrag
LookItsMe
Amcharts
Alistapart
Enesto Timor
Jtbullitt
Galiacho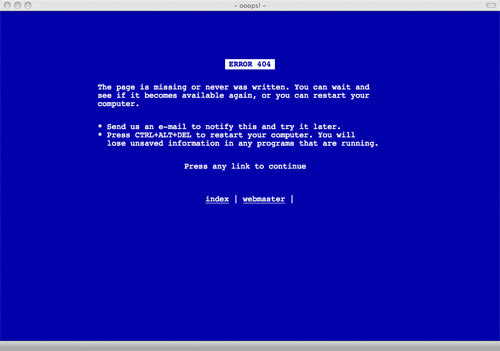 Ateaseweb
Cgcraft
Codesense
Suspended Animations
Mixx.com
Tysontate
Rubberducky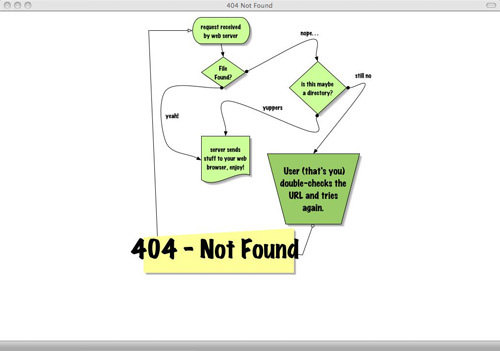 Aviation Reviews
Twitter
Kitty-yo
Jibjab
Pownce
Freeshell
Dazeofourlives
The Big Noob
Jeremy Fuksa
Just Creative
Slonky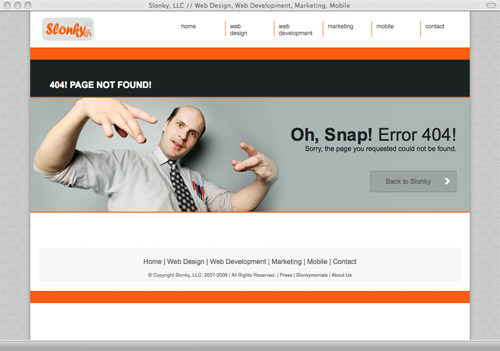 Frye / Wiles
NTL World
Lumino.us
Bruno Bellamy
Blue Vertigo
HomeStar Runner
Krystal Archive
D20srd
Rainfall Daffinson
CUOMA Design Studio