21 Free Premium WordPress Themes to Impress
There are so many premium themes out there, at such a low price that you're just forbidden to have an ugly website anymore. More and more online companies start selling awesome WordPress Themes, and, along with this raise in premium theme services, as a way to get more customers (or just for generating traffic and then selling advertising), some of these companies are offering free premium themes, and I must admit: gorgeous themes these are!
You could take a look at free premium themes since 2007 and you will observe how much things have evolved. We have now awesome designs and the choice to use them free of charge! Of course, chances are that more people will use a free theme than a paid premium one, but you still can customize it a little bit to express your own online personality.
Do you want to impress with a nice premium and free WordPress Themes? Here are 21 choices you can make.
Demo | Download
Paragrams
Demo | Download
Obscorp v2
Demo | Download
Newspress
Demo | Download
Maimpok
Demo | Download
Rubidiumify
Demo | Download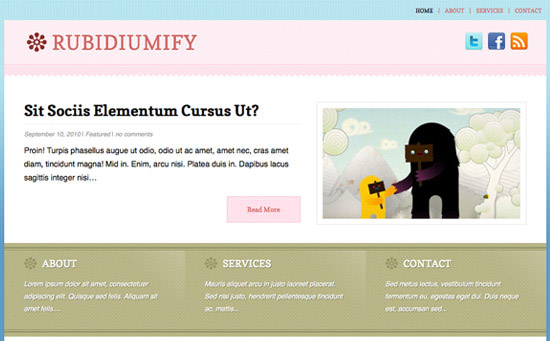 Demo | Download
Arsenicity
Demo | Download
Germaniumify
Demo | Download
Heliumified
Demo | Download
Demo | Download
Demo | Download
Editor's note: This post is written by Tirsina Radu for Hongkiat.com. Tirsina has been a Blogger for 7 years. Discovered the awesome universe of self improvement and since then has been a proficient teacher of personal skills.