Yahoo! Released Free @ymail.com, Have You Got Yourself One?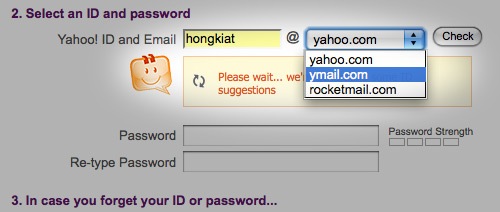 Are you using yourname@gmail.com by Google? If you are, chances are you might be interested in grabbing yourname@ymail.com by Yahoo! too. Yahoo! has recently released 1 new mailbox – ymail.com. it's new fresh so if you'd like to get yourname@ymail.com (especially if it's a common english name like Sarah, Mark, etc) you better do it quick.
Apart from ymail, folks at Yahoo! are also releasing @rocketmail.com, a company they acquired way back in 1997. So to sum things up, Yahoo! now offers free mailbox in @yahoo.com, @ymail.com and @rocketmail.com.
This post is published by a Hongkiat.com staff (editors, interns, sometimes Hongkiat Lim himself) or a guest contributor.