WordPress 2.5 Has Landed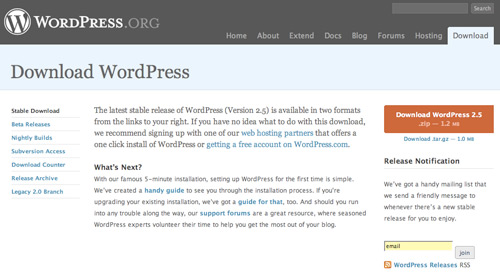 The moment all WordPress users been waiting for. After RC1 and RC2, the official copy is finally here. Grab yourself a copy of the latest WordPress over at wordpress.org. In conjunction with the launch of WordPress 2.5, the WordPress site has too been revamp. Nicely done.

Hongkiat.com has been successfully upgraded to WordPress 2.5. Everything were smooth, plugins all working so far. Make sure you keep a backup of the database and physical WordPress files before you upgrade. Also to be on the safe side, deactivate plugins too.
This post is published by a Hongkiat.com staff (editors, interns, sometimes Hongkiat Lim himself) or a guest contributor.