Unable To Access Google.com And Related Services?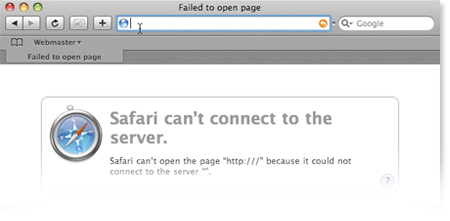 Something weird happened to my Internet connection couple of weeks back; internet connection's fine; MSN connected; but all of a sudden it just couldn't get connected any Google related services (google.com, blogger, gmail, gtalk) [Check out the video]. It really looks like your IP's banned by Google but in the end I realized it was some hiccup on the Internet Service Provider's side.
Joanne found this forum thread and it seems like few others out there have similar problem.
xfezz2: All other web pages would load, except google. So my first thought was to run a full virus scan and check for spyware to make sure nothing was infected or hijacked. Both clean. Then I went to check my host file. That too is clean.
The Solution
Here's what few users who encountered the problem has done and it helps regain connection to Google. Turn of your modem and router for like 10 seconds and reconnect.
It did not work for me, but it somehow recovered after 20 minutes. So if you are encountering the same problem, try the solution above or just relax for half an hour or so. The problem's not with you.
Thanks Joanne.
This post is published by a Hongkiat.com staff (editors, interns, sometimes Hongkiat Lim himself) or a guest contributor.