Twitxr – Twitter With Photo Uploads And More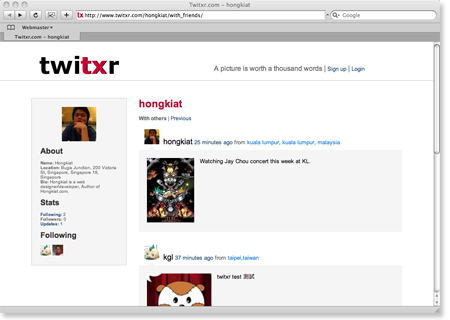 Think of Twitter with photos. Twitxr is a new service exactly like Twitter but supports image uploads.
Location display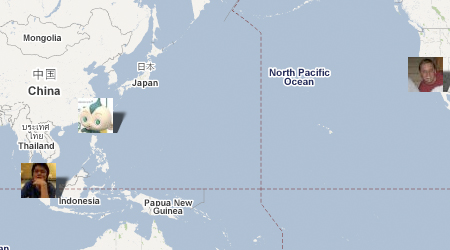 Twitxr also supports location display with Google Map. That means by inserting your location, your followers will be able to tell where you are "tweeting from". There's also an interesting Friends Map where you can see in general where you can your friends are globally distributed.
One time update
You can have Twitxr to update your Twitter and Facebook account every time you update a tweet by allowing Twitxr to access your Twitter account and installing apps on Facebook.
Read also:Using Twitxr on iPhone
This post is published by a Hongkiat.com staff (editors, interns, sometimes Hongkiat Lim himself) or a guest contributor.