Turn Your Web Content Into Audio (mp3) with vozMe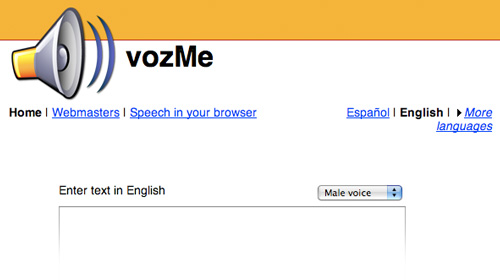 Reading webpage contents can be boring, here's what you can do to spice things up a little up. vozMe allows you to translate text into voice speech, either a male's voice or a female's. Test it out by typing a phrase or two in the dialog box and click Create mp3. By the name of the submit button you also tell it's creating a .mp3 audio file out of your text. But that's not all, you can use vozMe as bookmarklet on browsers (Firefox, Safari) or even on websites (supports WordPress and Bloggers too!)
vozMe on browser
Drag the male voice or the female voice bookmarklet to your browser's toolbar. Highlight any text on your browser and click the bookmarklet.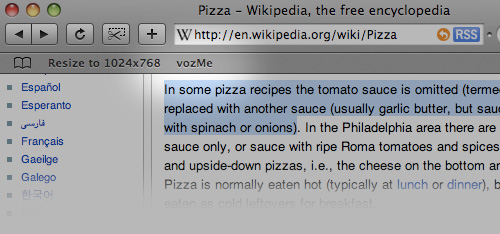 vozMe on WordPress
vozMe for WordPress allows you and your readers to listen to blog post. vozMe comes in WordPress plugin, here's how to get it up your blog:
Download vozMe plugin.
Extract and upload to wp-content/plugins
Activate plugin
Select your options in Options > vozMe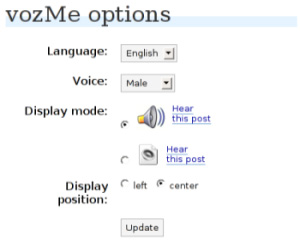 More :Read more from How-To Category.
This post is published by a Hongkiat.com staff (editors, interns, sometimes Hongkiat Lim himself) or a guest contributor.