Interactive Free E-Books with Spotbit
Free PDF e-books are really nothing new nowadays, but what makes Spotbit unique from the crowd is the different format of e-books they are offering. Spotbit offers free e-books in interesting EXE format; it somehow makes reading e-book more fun, closer to reading real books. Here are few features you don't see in normal PDF e-books.
Flip instead of scroll
Typical e-books require you to scroll to the next page; here Spotbit gives you an extra option, you flip to the next page with mouse.
Zoom In
Right click your mouse to zoom in on images. Use mouse scroll to adjust the position.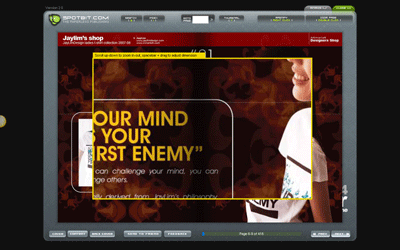 Book Index
One click to book index, allows you jump to particular chapter of the e-book.
One click to cover/back and content page
Spotbit comes with navigation button that allows one click to e-book cover/back or content page.
It is cool to read e-books that way, just a little too heavy for downloads.
(Site has been discontinued.)