Send Free SMS Online With Chawt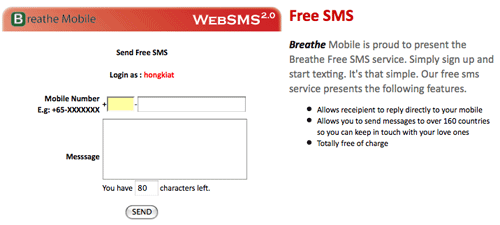 I've came across free SMS services from time to time, but most of them either don't work for me or the free service is only applicable to specific region only. Chawt, on the other end here, works just fine! And I have to tell you, it's really hard to find a free online SMS sending services nowadays.
This free SMS sending services requires you to sign up, and activate the account with your cell phone. Just paste the code sent to your phone on the form, activate it and you are good to go. I've tested and my friends received them. The only drawbacks is the fact that every messages come attached with a line of advertisement. Well, for something free I wouldn't complain too much.
Thanks riotE for the heads up!
This post is published by a Hongkiat.com staff (editors, interns, sometimes Hongkiat Lim himself) or a guest contributor.