Personalize your Face on USD $100 Note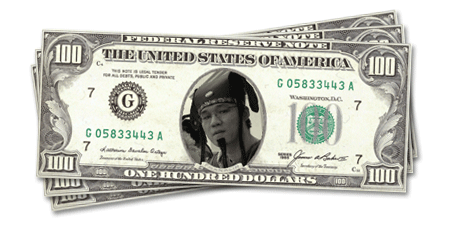 What are the chances of getting your photo on currency notes, almost zero? Let Festisite's Personalized Money tell you otherwise. These guys let you show face not only on notes, but in various currency too. My favorite is still US Dollars :)
If you are wondering why I am dressed like that, that's the photo of my costume during company annual dinner.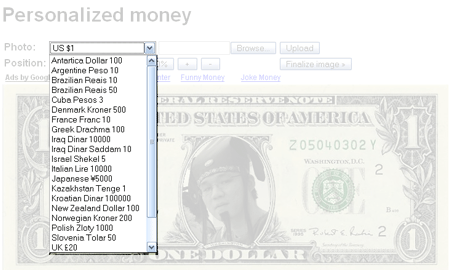 Some good list of currencies to keep you playing for hours, also try personalized your own playing cards.
This post is published by a Hongkiat.com staff (editors, interns, sometimes Hongkiat Lim himself) or a guest contributor.