Learn Magic Tricks Online With Yudomagic
Want to learn some cool magic tricks? Or do you have some self invented magic tricks to share?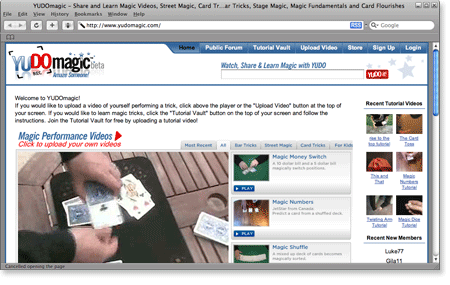 Yudomagic.com is a community, a joint for magic trick lovers. You can find a lot of video magic tricks organized in categories of bar tricks, street magic, card tricks as well as kids magic. Start learning some magic tricks and impress your friends. By signing up a free account, you can too share your magic tricks with the community.