Instan-t – Multi protocol Instant Messaging Client for Windows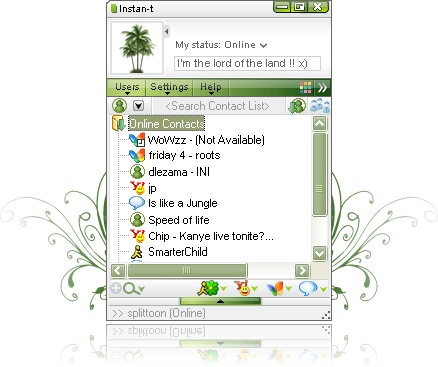 [Windows only] Instan-t messenger is like Adium for Mac, it allows you to add all your instant messaging account under one so you don't have to open multiple chat software. Instan-t messenger supports MSN, Gtalk, Yahoo! Messenger, ICQ and AOL and you can even conduct a video chat across different IM clients.
Instan-t messenger has no ads and it's free to download. There's also a web version on the website. Give it a try today.
Alfredo K is Hongkiat.com's editor. He believes in working hard, and playing hard and hopes to one day publish his own travel guide for the food lover.