Installing Mac OS X Leopard on PC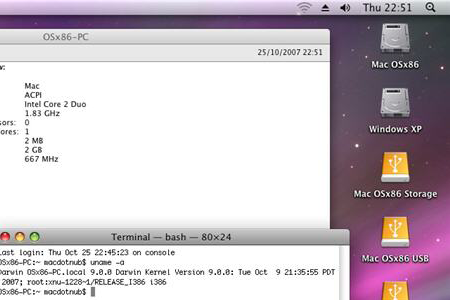 [Windows only] Apple officially released their latest Mac OS X Leopard on the 26th of October but hackers have already got their hands into it. A hack version of Leopard that works in PC has been released on the 28th October, 2 days after the official release. Now, you don't have to practically own a Mac to install and experience Leopard.
Folks at dailyapps provide a step by step guide on how to install Leopard on your PC. You can check it out if you are interested, follow and install on your PC if you wanna see how cool this latest Mac OS is, but in the end Leopard is not meant for PC. More problems will arise later, from my point of view.
image from dailyapps