How to solidfy Mac OS X Leopard menubar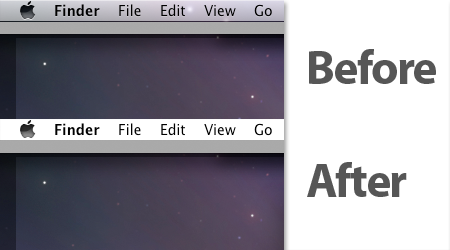 Many Leopard users are not fans of the translucent menubar on the top. The semi-transparency effects were irritating, complained many in forums. Thanks to OpaqueMenuBar, now you can solid-fy it.
All you need to do is just download OpaqueMenuBar, install and your Leopard menubar will be changed to a solid color.