Recover Lost Mobile Phones With Bak2U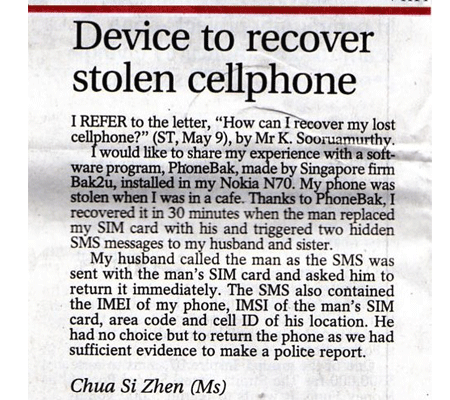 Most of us are basically helpless when we lost our cell phones. Not only we have to waste another couple of hundred dollars to buy a new one but we also lost the contacts and data inside it. Here's interesting software – PhoneBak. It basically helps you recover lost phones by demanding the cell phone thief to return under zero condition. Cool huh!
How PhoneBak works?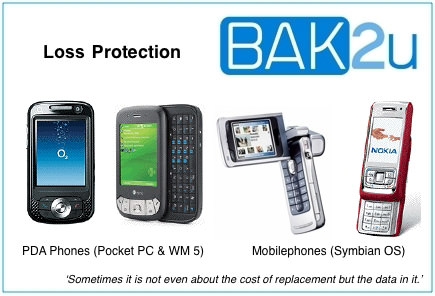 Here's a definition of PhoneBak from its origin.
PhoneBAK Mobile phone is an innovative lost & found anti-theft software program that sends the thief's contact number to a pre-defined mobile phone number when your mobile phone is stolen!
PhoneBak works on cell phone using Symbian OS. What you need to do is check the compatibility list, install the software and PhoneBak will work quietly in the background checking on the Subscriber Identity Module (SIM).
If it detects an unauthorized SIM change, it will send out 2 SMS to predefined numbers together with the IMEI, IMSI and GSM Cell ID of person currently using the phone which in the case should be the thief himself.
With these information, it's your call to either lodge a police report to contact to have the cell phone back. Read more details about PhoneBak
Buying PhoneBak
Bak2u is however a developer and not seller of the software, if you are really into buying this software, here's where you can get them. PhoneBak cost you around $10.00 and that's really a cheap price to recover a lost phone.
This post is published by a Hongkiat.com staff (editors, interns, sometimes Hongkiat Lim himself) or a guest contributor.