Google Analytics Desktop Tool Running Adobe AIR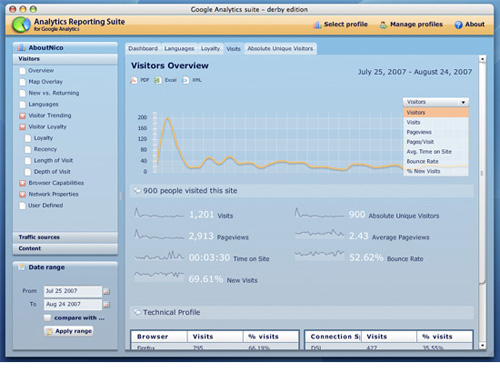 Think of Google Analytics AIR beta as a desktop version of Google Analytics. Thanks to the multiple-platforms supports of Adobe AIR, this cool application is able to run in most operating systems – Mac, Windows, and Linux.
Google Analytics AIR beta allows you to add multiple profiles of multiple Analytics accounts under one roof. If you previously need to logout from one Analytic account to get in another, now with this desktop client you don't have to. Google Analytics AIR supports most of the functions of the web version. It's also lighter and greatly enhance the experience in statistics analyzing.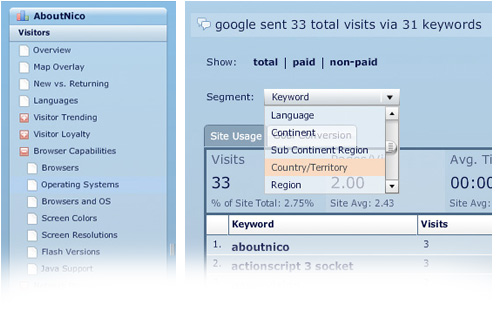 Installing Google Analytics AIR Beta
Google Analytics AIR Beta runs on Adobe AIR, so you might want to make sure you have the platform installed. Click here to download/install Adobe AIR.
This post is published by a Hongkiat.com staff (editors, interns, sometimes Hongkiat Lim himself) or a guest contributor.