Friendster Apps (Widgets) Launched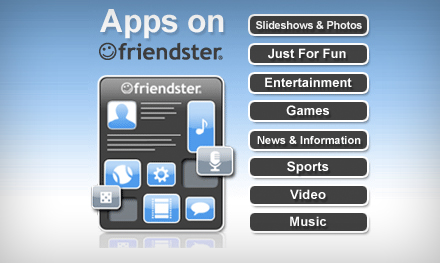 Friendster has definitely felt the heat from Facebook, especially when many their active users (including me) had migrated over. One of the main addiction in Facebook is their apps, and Friendster is not going to denied that.
In a recent newsletter, Friendster gave a heads up to its members about the launch of Apps on Facebook. According to Friendster:
You can now easily add apps to your profile and share with friends! Apps are applications (many call them widgets), they are new features, developed by others. You can quickly add, delete, or grab an app with one-click! Your friends also get notified on their homepages when you add a new app. You can find many kinds of apps on Friendster, including entertainment, games, news & information, sports, and more!
You can easily add the apps by clicking on the "Add to Profile" button. There are currently not much apps (and don't even think of comparing with Facebook a.t.m) yet but enough for you to play around.
Application Developer
If you are looking to developer applications for Friendster, the Friendster Developer page is what you are looking for. More than 200 members have already join the developers group. I think there is still a lot of rooms for idea for Friendster Apps, at least they can develop the already-hot-Facebook-apps Friendster version.
This post is published by a Hongkiat.com staff (editors, interns, sometimes Hongkiat Lim himself) or a guest contributor.