Flickr Now Supports Videos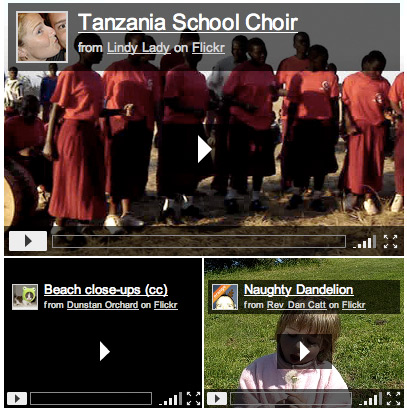 Good news for Flickr users, you now get to view videos instead of just images on Flickr. Greater news for pro flickr users because only you, those who pay $25/year get the function to upload video to Flickr. The limitation of each video upload is 90 seconds or 150MB. The interesting part that I think Flickr differs themselves from other video sites is – thumbnails can also do quick movie preview.
Together with this annoucement, Flickr is also doubling the size of photo you can upload. Now, it's 10MB per photo for normal members and 20MB for the pros'.
This post is published by a Hongkiat.com staff (editors, interns, sometimes Hongkiat Lim himself) or a guest contributor.