Download Songs From iPods To Computer with ItunesFS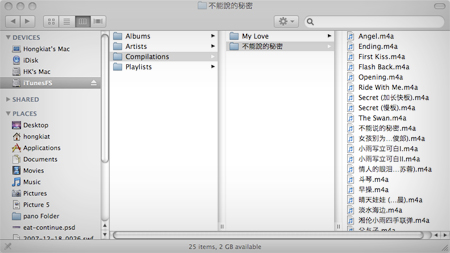 [Mac only] By default, iTunes doesn't come with the function to export your songs from playlist or iPod back to your computer. Here's a situation that always happened on me, friend plug his iPod onto my Mac but I'm unable to retrieve his/her songs unless I depend on 3rd party application to do it. iTunesFS is a project by ZNek that allows you to free your songs from iTunes playlist or any attached iPod. I wouldn't say iTunesFS is an application because its isn't something standalone, but better still, it uses FUSE file system that makes all playlist songs listed painlessly fast inside folders in Finder.
iTunesFS requires MacFUSE Core version, so be sure to install that before you install iTunesFS. Ready to free all your songs off your iPod to your Mac?
via TUAW
This post is published by a Hongkiat.com staff (editors, interns, sometimes Hongkiat Lim himself) or a guest contributor.