Customize Backup Interval With TimeMachineEditor [Mac OS X]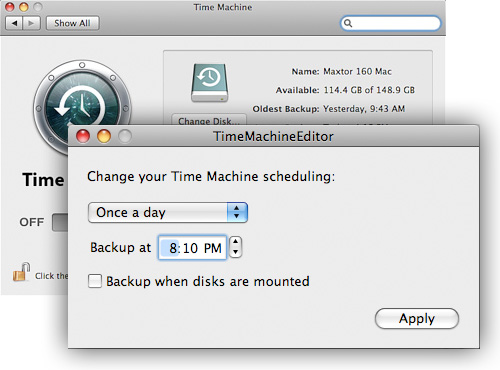 [Mac only] Mac users who are using Mac OS X Leopard's Time Machine as a backup mechanism will initially find it a great way to prevent data loses. However taking the fact that Time Machine backups your Mac very frequent (every hour), you'll end up getting your external harddisk running out of space in a very short period of time.
TimeMachineEditor is a Mac tool that instruct your Time Machine to backup periodically based on your preference. With TimeMachineEditor, you can tell Time Machine to backup your harddisk on daily basis, weekly or even monthly.
Click here to download TimeMachineEditor for your Mac.
This post is published by a Hongkiat.com staff (editors, interns, sometimes Hongkiat Lim himself) or a guest contributor.