Create Text Cloud Of Your Website/Blog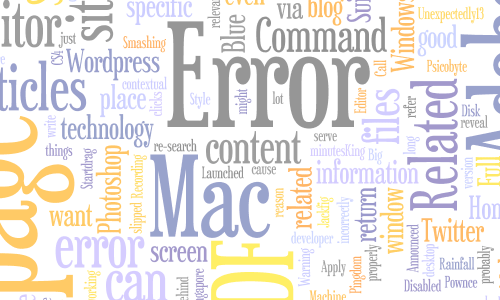 If you are kicking back this weekend in front of your computer and got nothing interesting sites to surf, check out this site – Wordle.net. Wordle is a site that generates word clouds (similar to the tag clouds used in blogs) off any text, RSS feed, del.icio.us tag or URL you provide. The image above is an example of what I've got after keying the URL http://www.hongkiat.com
Wordle allows you to further customize the font, layout and color. You can even save it to a public gallery.
Turn it into a wallpaper
Generating just a text cloud sound boring, so I've decided to turn it into a wallpaper. Here's how you do it, assuming you had your text cloud created.
Hit the Print button, save it as PDF.

Open up the PDF in Photoshop or any other similar application (make sure the resolution is 300)
Crop it to the the match your desktop screen size.
And there you go, a text cloud wallpaper made from the text of your site.
Thanks Efendi
This post is published by a Hongkiat.com staff (editors, interns, sometimes Hongkiat Lim himself) or a guest contributor.