ClickBank Accepts Registration From Malaysia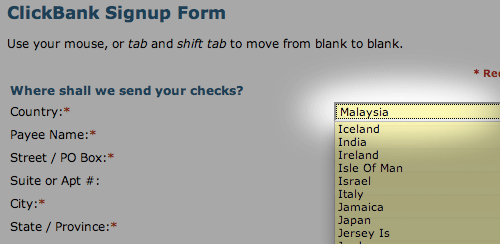 ClickBank, one of the biggest retailer in Internet goods has now accept registration from Malaysian and a couple of countries they once did not allowed. Fraudulence was the reason that kept Malaysia and few other countries outside the ClickBank door, and results of that, some of us tried getting in by faking the registration information. It is not necessary now, as 'Malaysia' is part of the option under the registration form.
Hat tip from Adi Wong.
This post is published by a Hongkiat.com staff (editors, interns, sometimes Hongkiat Lim himself) or a guest contributor.