Blizzard Released Starcraft II Zerg Trailer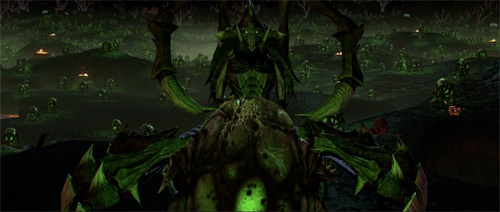 It has been quite a long while since the announcement of Starcraft II, but there's still no sign when this game will be officially released. Blizzard on the other side, has been totally killing the fans by releasing trailers and videos bit by bit. These folks has released videos and gameplays on both Terran and Protoss tribe but kept Zerg's information rather secretive for quite a long while. For the Zerg fans, Blizzard has recently released the 'Zerg Reveal Trailer', something to quench your thirst of curiosity before official release of Starcraft II.
This post is published by a Hongkiat.com staff (editors, interns, sometimes Hongkiat Lim himself) or a guest contributor.