Applause Winning Metal Gear Solid 4 Demo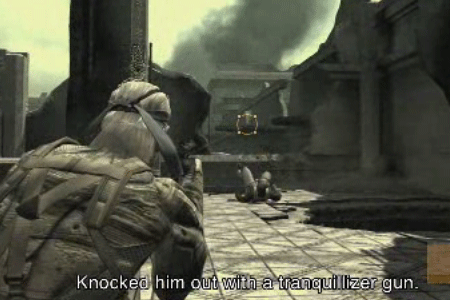 Most gamers should have heard or played Metal Gear Solid, but not much has heard of Metal Gear Solid 4, just yet. Here's a demo of Metal Gear Solid 4 presented in Japanese, but English subtitle that definitely will stunt any gamers. The precision of graphics, the amounts of stunt and actions you can control over Snake is unbelievable.
In Metal Gear Solid 4, Snake can even watch porno during a battle. Watch it to believe it.
This post is published by a Hongkiat.com staff (editors, interns, sometimes Hongkiat Lim himself) or a guest contributor.