Add Stripe Ad to Your Blog / Website, The Free Ways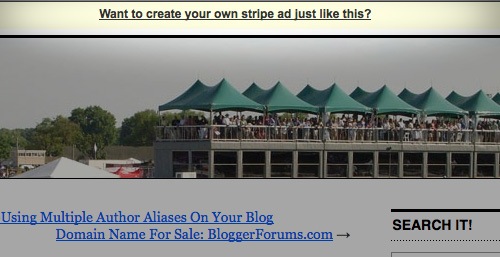 You see those yellow stripe ad on the header of some blogs/websites? We've mentioned how you can get one yourself previously in one of our article – 40+ Most Wanted WordPress Tricks and Hacks. However, that one we mentioned, you are required to pay to get rid of the author's message. If you are not ready to pay but want a clean yellow stripe with nothing but your text ad, it's still possible.
Check out these 2 tutorial links, little HTML/CSS knowledge required.
This post is published by a Hongkiat.com staff (editors, interns, sometimes Hongkiat Lim himself) or a guest contributor.