Activating Time Machine on Mac OS X Leopard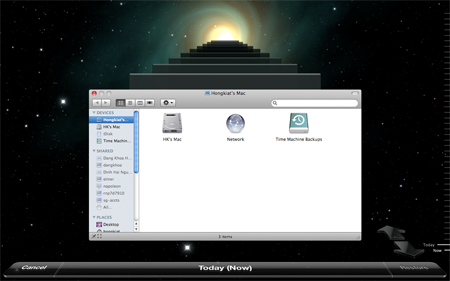 Time Machine is a new feature on Mac OS X Leopard. It allows you to recover whatever you've deleted earlier on and retrieve them easily with finder. To understand better how Time Machine works, checkout this video.
Time machine requires a dedicated external harddisk, so you need to get a new one if you currently don't have a extra. Here's how to activate Time Machine with your Leopard OS.
Activating Time Machine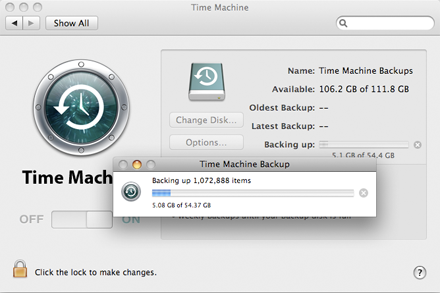 Plug in the hard disk, icon like this should appear on your desktop, else go to System Preference and click on Time Machine icon.
Turn the Time Machine on, and you are done.
During the initial setup of Time Machine, it will start backing up all your data and this could take a while. Just minimize it and continue what you are working on.