5Gb Jaws Dropping File Sharing Service – File Dropper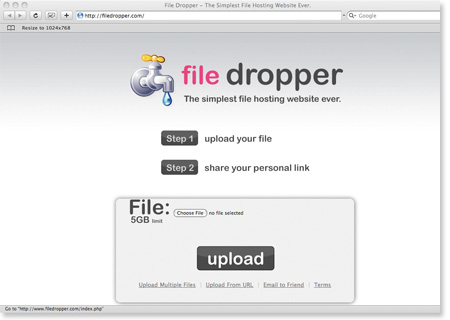 File Dropper is yet another online free files sharing services, but there's really few reason why you should check it out. File Dropper's simple interface sent you to start sharing your file with your peers in 2 steps; upload the file and you'll be given a link. File Dropper supports multiple file uploading, and it allows a jaws dropping 5Gb file size limit.
Didn't that make some of the file sharing services you've bookmarked look kinda small now?
This post is published by a Hongkiat.com staff (editors, interns, sometimes Hongkiat Lim himself) or a guest contributor.