2 Ad Networks In Our Neighborhood, KlikSaya and Blog2u
Year 2007 has been a fascinating year for Malaysian blogosphere as we see the born of at least 5 ads network, respectively NuffNang, Advertlets, GrabMyAds, Gokita and Netizen. But how about our neighbors, what's in the air in the Singapore and Indonesia blogosphere? You might just wanna stick with your few local ones (or perhaps you can't even register for it) but it's good to know what's around us.
Blog2u, Singapore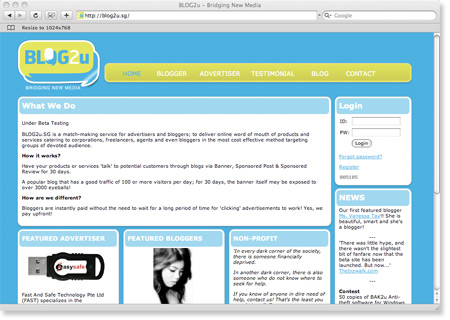 A Singapore ad network startup by Paddy Tan, the founder of Bak2u. Blog2u made public on the 2nd of April, 2008. Here's how Blog2u works. You install the script, and get paid when advertisers decides to place ads on your site. The more interesting part you should probably know is, Blog2u pays before (or the first day) ads are served, instead of paying when campaign is over. Read more on Blog2u.
KlikSaya, Indonesia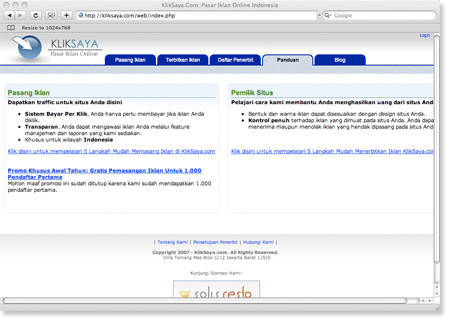 KlikSaya, or in English "Click Me" is ad network startup from Indonesia by David Ciang. KlikSaya's model is simple, it's contextual. Think of it as Google AdSense for the Indonesians. I don't think it's a ads network you will want to sign up with if you are not Indonesia, as it only pays out to Indon banks.
This post is published by a Hongkiat.com staff (editors, interns, sometimes Hongkiat Lim himself) or a guest contributor.