10 sites that host your files for free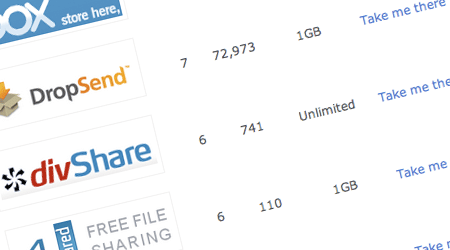 Sharing files among peers has never been better. It all started off as simple free files storing/hosting, then come auto-generated download URL. Slowly sites raise the bar higher by removing user registration, you instantly upload and share files, then free file hosting sites begin to increase the file size quota.
If you sharing files over the internet very frequent, folks at WebAppers has compiled something that you might be interested – Top 10 Free File Hosting for Web Developers. Together with the compilation, comes the some Alexa and Google PageRanks to help you better determine their popularity.